22r Idle issue and sputters
10-11-2016, 04:54 PM
Registered User
Join Date: Oct 2016
Posts: 0
Likes: 0
Received 0 Likes on 0 Posts
22r Idle issue and sputters
---
Hey guys I'm new to the site but it has helped me a lot over the years with my toyotas. So any ways I'm gonna try to not make this to long, and I have searched for similar problems on here and can't find a straight answer. I have an 87 pick up with a 22r 5 speed and lifted 4 inches. The truck has a small sputter when running and can defiantly tell it is running rich. It also dies / floods when coasting to a red light. Here is a list of new parts I have put on or checked recently.
NEW PARTS:
Motor is brand new and has less than 1k on it.
Weber 32/36
Fuel lines ( not metal ones to tank)
Fuel pressure regualtor set on 3 psi
New fuel pump
New spacer plate for carb
PVC valve
Hooker headers and new exhaust all the way back
Alternater
Starter
Master cylinder and booster
Intake gasket
Plugs ( correctly gapped)
Cap and rotor
Wires
Relatively new ignition coil
Has 0 vacuum leaks and the only vacuum lines hooked up are for advance.
i have de smoged the truck best I can without taking egr off because I don't have a plate yet. Truck runs pretty decent other that the sputter and dies when coasting to red light. I have played with idle and air fuel screw a good bit and have always been pretty good with carbs but for some reason I can't figure this thing out any help I would greatly appreciate it.
By the way truck is in decent shape. Brand new 4 Inch lift and has 33s under it. I will get a video of the truck running tomorrow so you can better understand what is going on. Thanks again guys.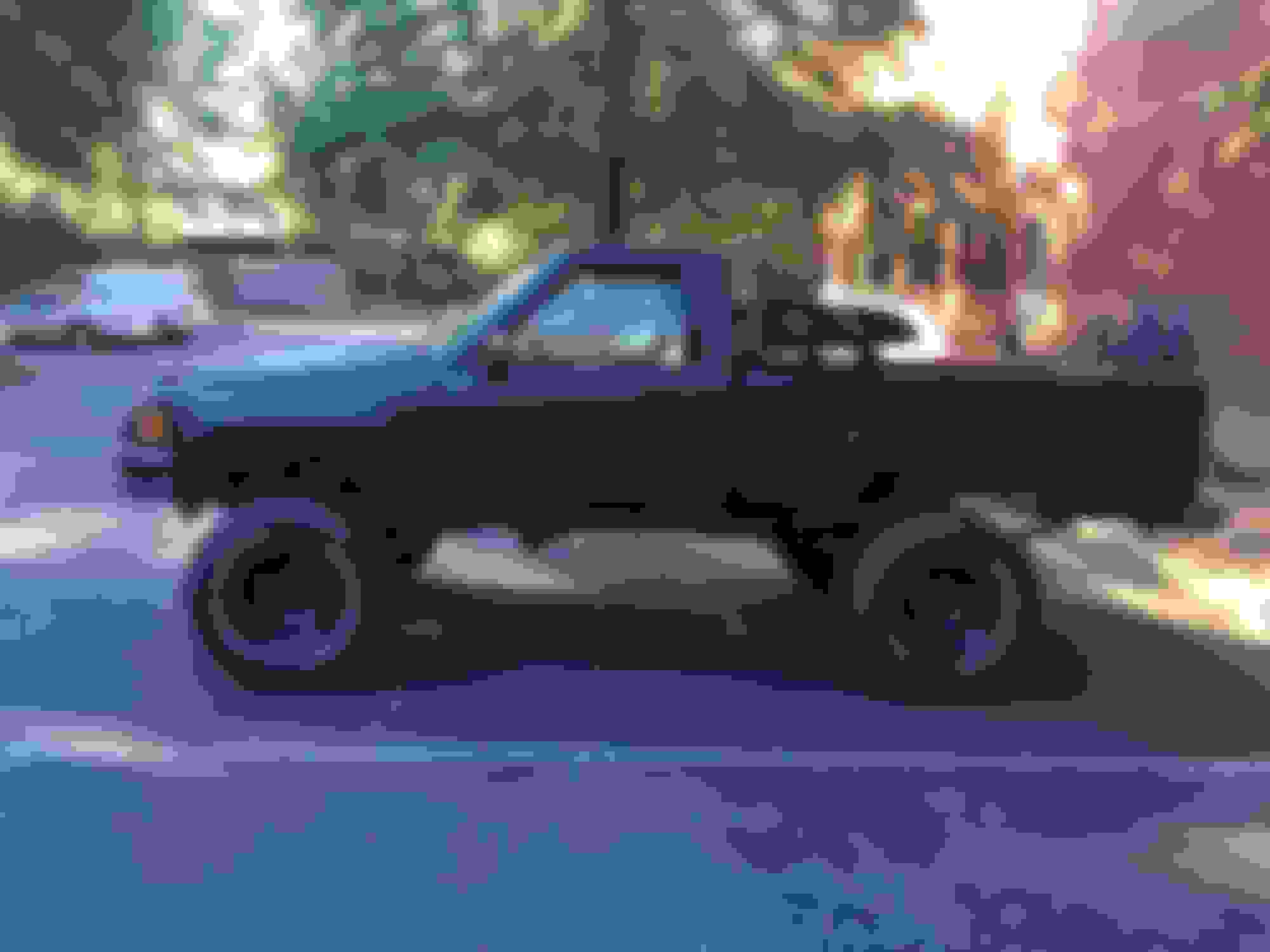 Thread
Thread Starter
Forum
Replies
Last Post
99+ Tundra, 00+ Sequoia, 98+ Land Cruiser/LX470
95.5-2004 Tacomas & 96-2002 4Runners