Meet The Staff
07-05-2010, 02:41 AM
Co-Founder/Administrator
Staff
Meet The Staff
---
Meet The Staff
This replaces the HTML page.
Here you can get a glimpse into the background of the current staff at YotaTech.
Corey
Corey is one of the administrators and cofounders of YotaTech.
He started up YotaTech back in May of 2002 along with Kctopher.
He is into computers, camping, working on his FJ Cruiser, and a lot of other activities.
A few years back he took up RC helicopters and RC 4x4s as a hobby.
In July of 2009 he got back into mountain biking after taking a long time off from it.
He currently owns a 2009 Specialized Rockhopper Pro which was bought new in July of 2009.
Most of the places Corey goes camping have lots of singletrack mountain bike trails to explore.
He grew up in the Pacific Northwest in Washington state, and he likes to explore the Greenwater area in the foothills of Mt. Rainier.
He has camped up in that area since the early '80s as well as wheeled and explored a lot of that area.
He has a great job with the Boeing company where he has worked for several years, and plans on retiring from there someday so he can have plenty of time to explore.
Corey's entire buildup of his FJ Cruiser can be seen both on YotaTech and his personal website.
His goal with his rig is to build it up for expedition/overlanding/camping, and of course a daily driver.
https://www.yotatech.com/forums/f135...-thread-90962/
http://www.pnw4runners.com/fjc/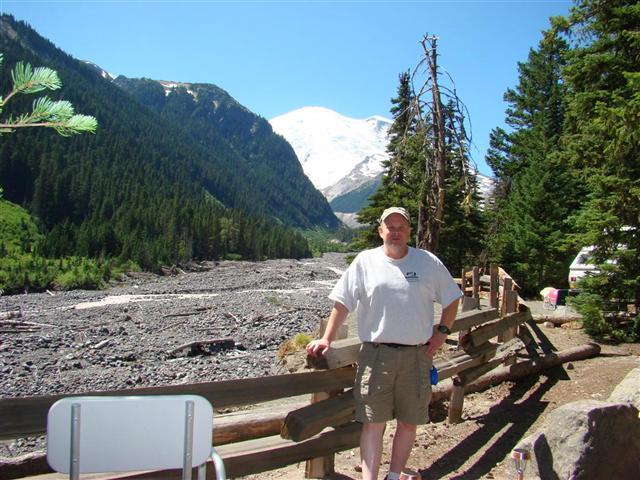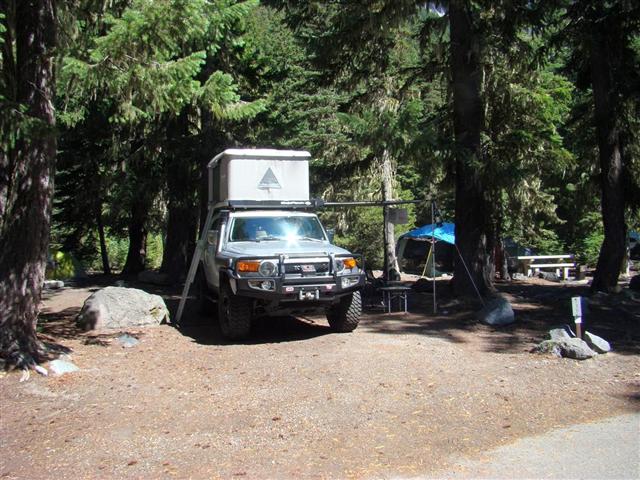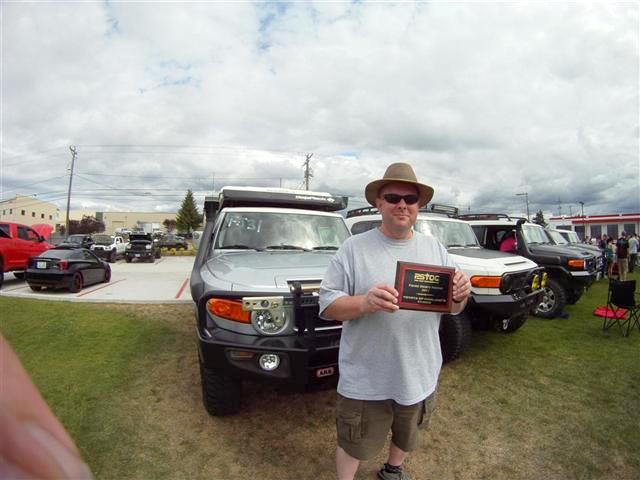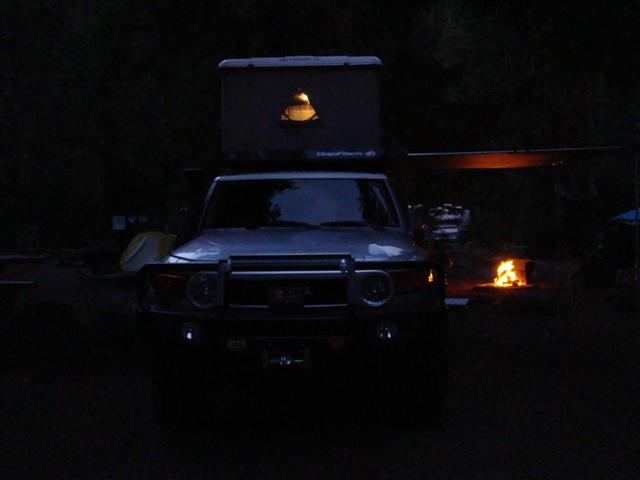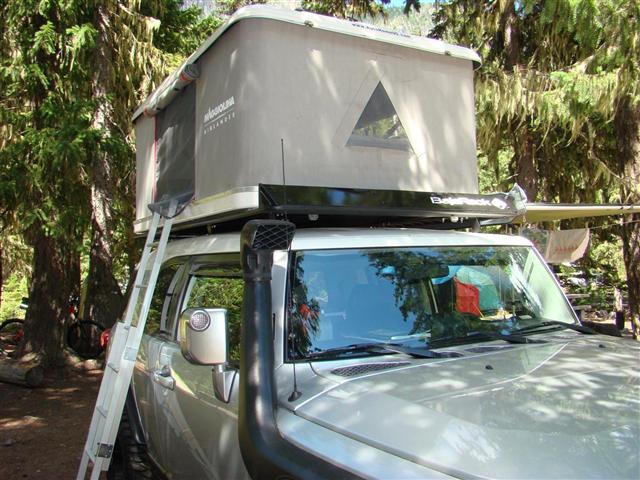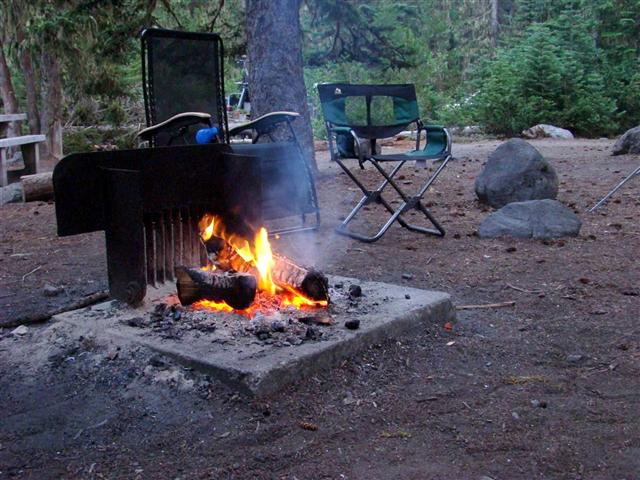 DeathCougar
Josh was born May 11, 1983 in the quiet little town of Seattle, WA. With his 3 sisters and 2 brothers, he has lived many other places including Arlington, Edmonds, Lynnwood, Lake Stevens, and Snohomish.
Josh currently resides in a sleepy town called Marysville, north of Seattle by about an hour.
He lives there with his girlfriend Amanda, and their five (5!!!) dogs. They bought their house in 2012, with a large 1400 sq. ft. shop and and acre and a half.
Graduating from Arlington high school in 2001, Josh was already in the work force.
He worked a part time job at an auto parts store, and full time at a fast food restaurant.
Soon after he graduated, he was given an opportunity to work part time at a wrecking yard called Nix99. A few months later, he was moved to full time and quit his job at the auto parts store. In May 2013, Josh accepted a job offer at TorFab, a local fabrication and restoration shop focusing on Toyota Landcruisers.
4 wheeling is one of the many activities this mohawk'd mod enjoys.
On any given weekend, you might find him cruisin his 87 4Runner through Evans Creek, Walker valley, or Reiter pit.
He spent several years prepping his truck for offroading, and has it fairly well set up with dual cases, 33" swampers, and a spooled rear end.
However, wheeling is not Josh's only motorsports passion.
He is also an active member of F.E.A.R., which stands for Figure Eight Auto Racing (
www.fearracing.org
). In 2012, Josh won the Stinger Figure 8 championship, finishing the year with 14 top fives in 15 races, and 6 wins for a 70 point run away win.
'Coug strives to be fair and unbiased at all times, but will gladly take suggestions or critiquing at any time.
vital22RE
Born in Russia and coming to the states in 1989. Vitaly grew up turning wrenches one day then fishing the next.
He enjoys hiking, camping, and most outdoor activities. His love for Toyota trucks started when he picked up a basket case 89 4x4 5spd reg cab. The motor rebuilt and put back together from a bareblock without instructions just torque specs. The truck was sold because of a bent frame and a new toyota project on his hands.
The new toyota, a 92 v6 ext cab 4x4 5spd with a blown 3.0 became a dd for a year before the new motor blew the headgaskets. With the help of yotatech, a 3.4 was swapped in and sits like it belongs in the motor bay.
But like most people , one modification leads to many. The 5vz is now supercharded, the truck armored and lifted enough for bigger tires. The goal for this truck will be an expedition/camping rig.
Most weekends he's meeting up with other pnw yotatechers for trail trips and bbqs.
TREAD LIGHTLY SO WE CAN KEEP OUR TRAILS AND ORV PARKS!
Kawazx636
Dave has been a member of YotaTech since January 2012 and was added to the YotaTech staff as a moderator in June of 2014. Dave was born in 1983 and raised on the coast of Maryland where he and his wife now raise their two sons. As dedicated Toyota Owner, he and his wife only own Toyotas in their small fleet of family vehicles, including a 2008 Camry XLE, 2005 Tundra Double Cab and 1983 Pickup 4WD.
Dave's childhood dream vehicle was a first generation Toyota Pickup and he often states that "some kids dream of owning Ferraris, Lamborghinis, Porsches, old American muscle cars, etc… I've always dreamed of owning an old cruddy Toyota Pickup." In 2012, Dave stumbled across a 1983 Toyota Pickup for sale when he took "the long way home" from hunting one evening. Finding such a vehicle in his area in any sort of decent shape is extremely rare so he pounced on the opportunity and convinced his wife to allow him to buy it. A few hours later he returned home with his dream truck and his wife's new nemesis. For the next 3+ years, he spent countless hours and many sleepless nights tediously restoring his truck through a complete frame-off restoration. He has used his truck build thread here on YotaTech to completely document the entire process from start to finish. He prides himself on his ability to research and learn how to do everything on his own which is exactly what he did on his truck build – From dismantling to engine rebuilding to bodywork to paint to re-assembling; he managed to restore his truck by himself with very minimal outside help. He attributes much of his success on his truck to the information and knowledge provided by members and information right here on YotaTech. You can check out his process and progress here:
https://www.yotatech.com/forums/f197...-build-264229/
Dave's mechanical and automotive background come from building and racing motorcycles during his young years and hanging out with his father's friends who build and restore some of the best hot rods and classic cars in his area. When He isn't wrenching on his Truck (or teaching his sons how to do the same), he is a very active family man. His family always comes first, which is why the progress on his truck often came between 9PM and 3AM when his wife and kids were asleep. He enjoys hunting, fishing, surfing, boating, hanging out at the beach and baseball. Dave also coaches kids from 8 to 18 for a very competitive travel baseball program and is probably the biggest Orioles fan you will even meet. He is a very approachable guy so feel free to contact him if you have any questions or problems.
Dave and his family:
Dave's 1983 Pickup when he first bought it in 2012:
During/Post Restoration Pictures:
---
Last edited by kawazx636; 11-30-2015 at

08:53 AM

. Reason: updated to Add Dave
Thread
Thread Starter
Forum
Replies
Last Post
86-95 Trucks & 4Runners (Build-Up Section)