Coils done with pictures, thanks ZUK.
04-26-2011, 02:43 PM
Registered User
Join Date: Apr 2011
Posts: 5
Thanks: 0
Thanked 0 Times in 0 Posts
Anyone had any luck cutting the springs down "in place"? I want to trim about 2" of height off as I used the front TJ springs and the lift was about 4" over stock on my 1990 ex cab truck. I think it could work if I just cut a couple linear inches off at a time the spring would just self adjust into place??
04-26-2011, 03:23 PM
Registered User
Join Date: Oct 2009
Location: See above
Posts: 401
Thanks: 0
Thanked 0 Times in 0 Posts
Well, I've done this once, and I'm going to do it again (time permitting) the new springs are sitting in my barn waiting for attention. The only issue I'd see with it is that you would have a pointy part at the top then and it would not sit in the manufactured area it should.

As they come stock, there is a round flat area that fits in nice. Pointy could slide out. I'd not try that. But thats just my 2c.

RJ
04-26-2011, 03:26 PM
I got some rear TJ springs cut to fit perfect on the rear of a pickup. No cutting needed just instal between bump stops. If anyone wants them PM me $40 plus shipping. I'll say $45 shipped. I got the rear Billstein shocks for sale too only used for a year. $90 shipped for the pair.
https://www.yotatech.com/forums/f11/...s-sale-234268/
Thanks.
---
Last edited by FastLane1000; 04-26-2011 at

04:51 PM

.
04-26-2011, 07:10 PM
Registered User
Join Date: Apr 2011
Posts: 5
Thanks: 0
Thanked 0 Times in 0 Posts
Oh, the ride is better now that I put on the new shocks......the test drive to the parts house was sans shocks as they would no longer fit due to the lift. I'll drive on them a while then decide to cut or not. That's a fair price on the springs, I paid 55$ shipped for an EBay set of fronts. Those look like TJ rears??
05-11-2016, 07:45 PM
Hey guys,
I'm a big fan of this mod after doing so roughly 2 months ago. 12x125 BM springs lifted my pickup's rear end a modest 1.5 inches(perfect) and majorly improved the riding on overload feelings...
So, the bad, and I hope that I am the exception when saying this because I looked hard and long for examples of why I shouldn't cut the bump stop. I found one example in days of searching, therefore went ahead and cut to ~1 1/4 inch like many others had suggested. I loosened the u bolts and allowed the spring bottom to settle inbetween to help hold in place and placed a a cut piece of antifatigue mat to insulate and prevent noise at the top between the spring and the frame. It was great! Has been great! I tested it on inclines and all kinds of angles and they never came out. I would have much rather had an actual perch, or retainer as some of you were crafty enough to fab or receive from Zuk himself, who as told to me no longer made them. So, I settled with what I had no big deal. Just today, I went to a local spot where I can get a little flex and play around quite unintentionally testing the springs out....well, one came out without much flex at all. Scared the hell out of me but I was lucky not to be at any dangerous speed. Now, I REALLY want to get proper spring retainers. I've seen a few ideas scattered on YT that I like, but I'm curious what others have done to secure them from coming out?
Is Welding the spring to the upper frame an option?
Does someone make a product that would fit the spring?
Open to any and all suggestions.
I have limited fab skills, and would have to bug some people to get it welded, BUT it could be done so not averse to those ideas.
Here are some ideas that I've seen and liked, including the ones Junker posted up from ZUK.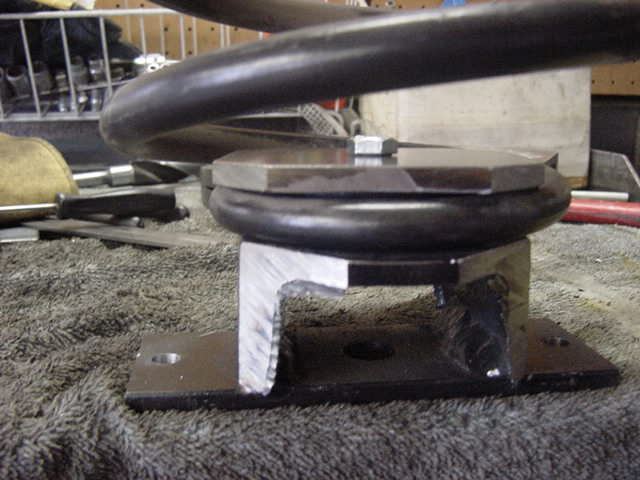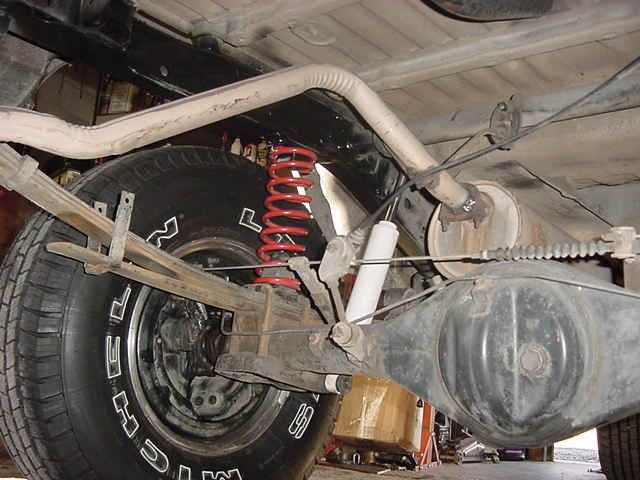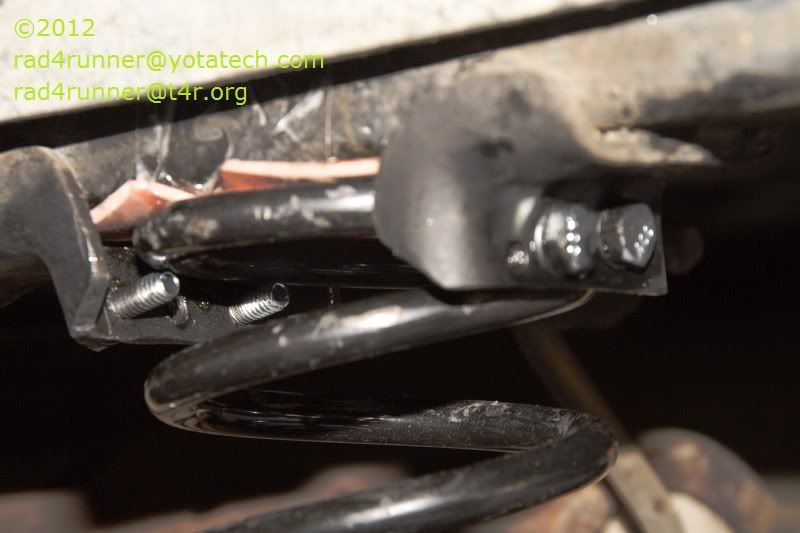 06-17-2016, 11:30 AM
Registered User
Join Date: Nov 2004
Location: Arizona
Posts: 125
Thanked 0 Times in 0 Posts
Has anyone tried these pigtail springs?
https://www.southwestspeed.com/?sec=...Rear%20Springs
The only issue I see is the 175 lb spring rate. I'm guessing TJ and 4Runner springs have a higher spring rate after being cut. The benefits that I see are a better fit with a defined spring rate.
I'm still on the fence though. I will eventually get fresh springs nod spending the equivalent of a new spring pack on a temporary solution agitates my interior penny pincher.
06-18-2016, 02:59 AM
Registered User
Join Date: Mar 2012
Posts: 5,737


I believe I've seen posts that used 100 or 125 #/inch springs
Thread
Thread Starter
Forum
Replies
Last Post
Misc Stuff (Vehicle Related)
1st
,
4runner
,
bumpers
,
coil
,
conversion
,
crawlers
,
generation
,
mod
,
overload
,
pics
,
spring
,
suspension
,
toyota
,
zuk
,
zuks