PICS: Badlands 22 oct (56k'ers..if you dare!)
10-29-2006, 04:49 PM
Contributing Member
Join Date: Feb 2006
Location: Oahu, Hawaii
Posts: 1,718
Likes: 0
Received 0 Likes on 0 Posts
PICS: Badlands 22 oct (56k'ers..if you dare!)
---
Went wheeling one last time with john before i ship the runner off to hawaii. always a good time! just wheeled some easy trails and played in the quarry. it was pretty windy and cold so we didnt do anything to technical. i didnt at least! i forgot the camera so john's woman took these shots...THANKS!
john showin off that sas and suspenstion crawlin up a steep wall in the beginning to the quarry. I was forced to pass this one!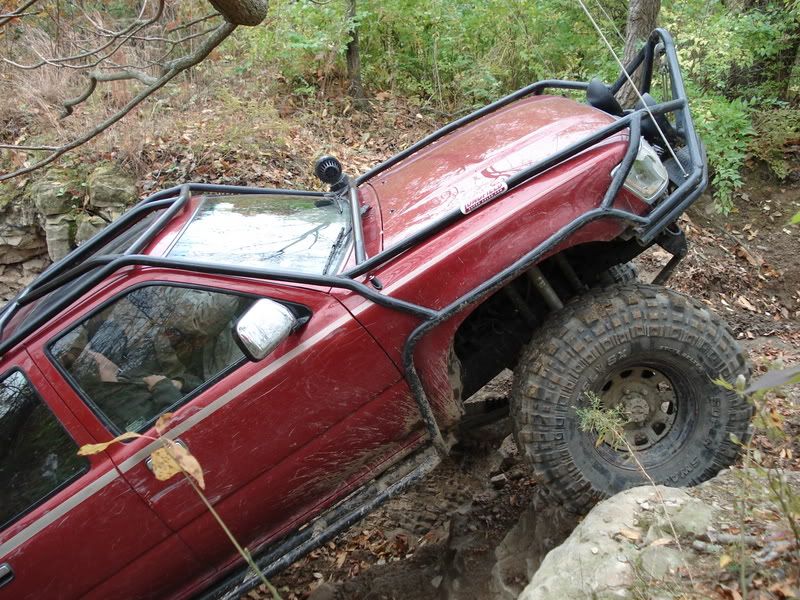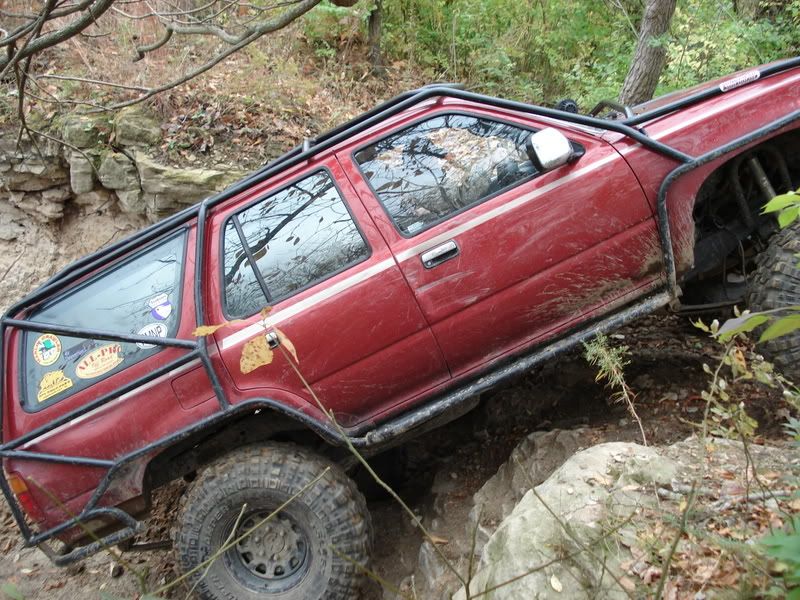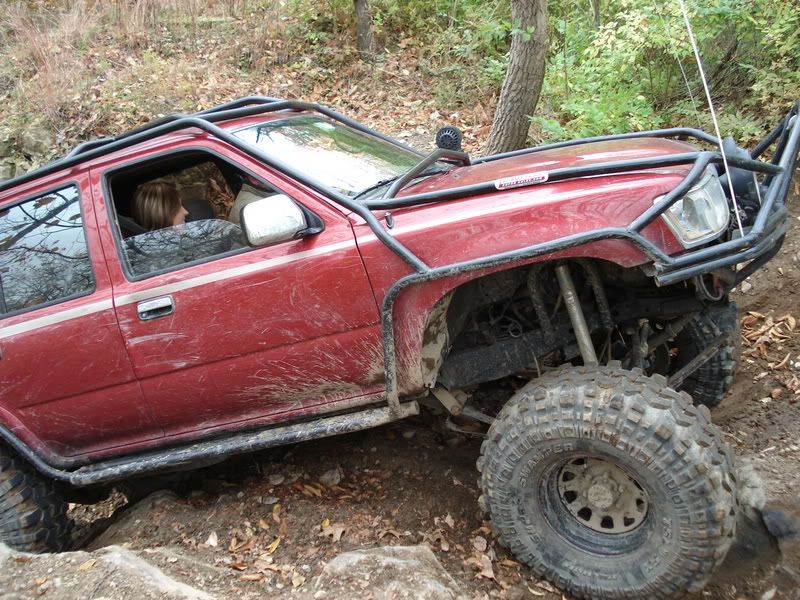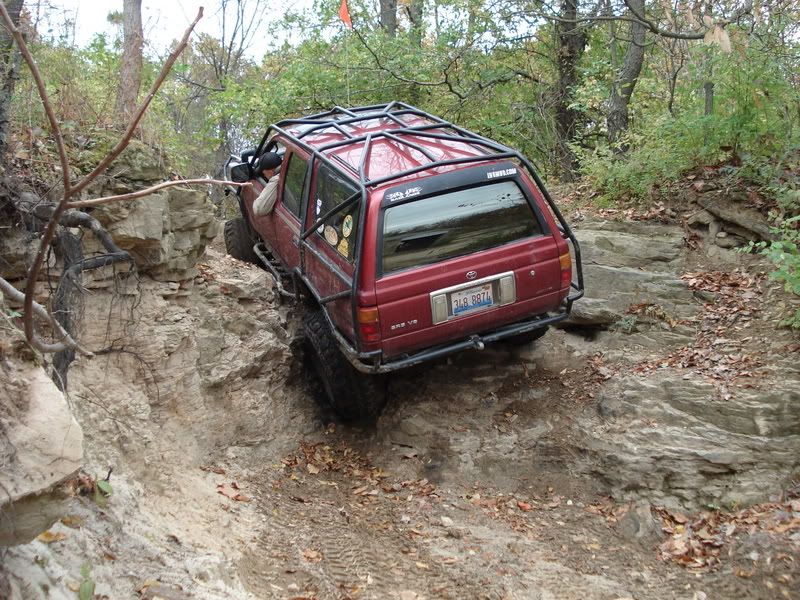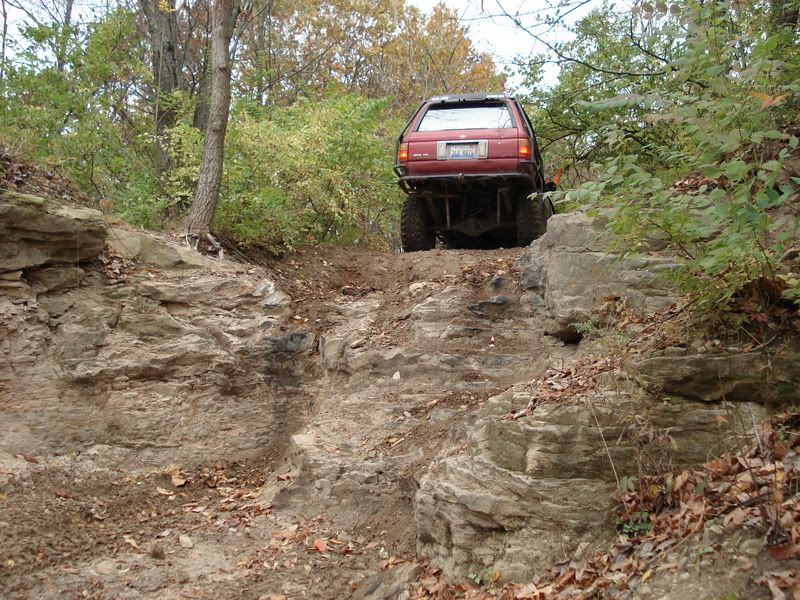 tackled a nice size rock wall that i couldn't do with the old tires and stock "fat lipped" bumper.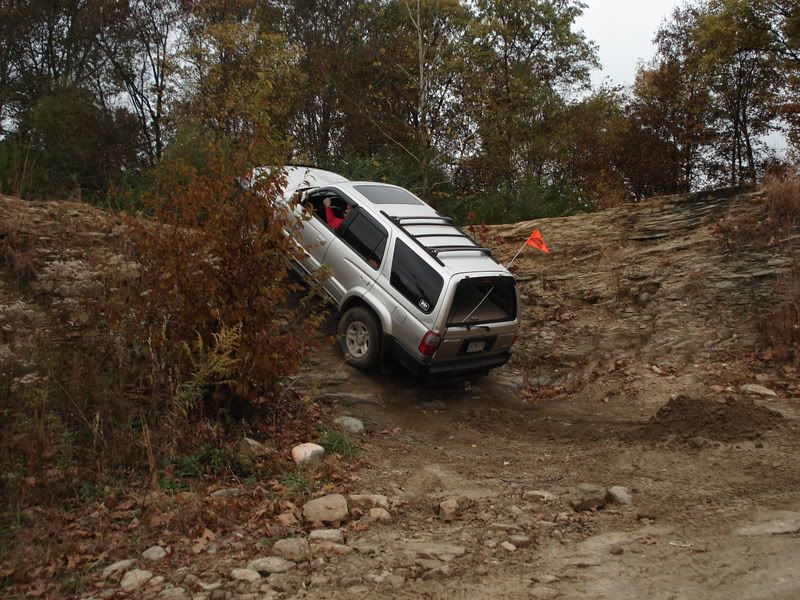 too easy!
Pics dont do the feeling coming down this ANY justice. it was the steepest i have had the runner and everything came tumbling that was loose in the runner.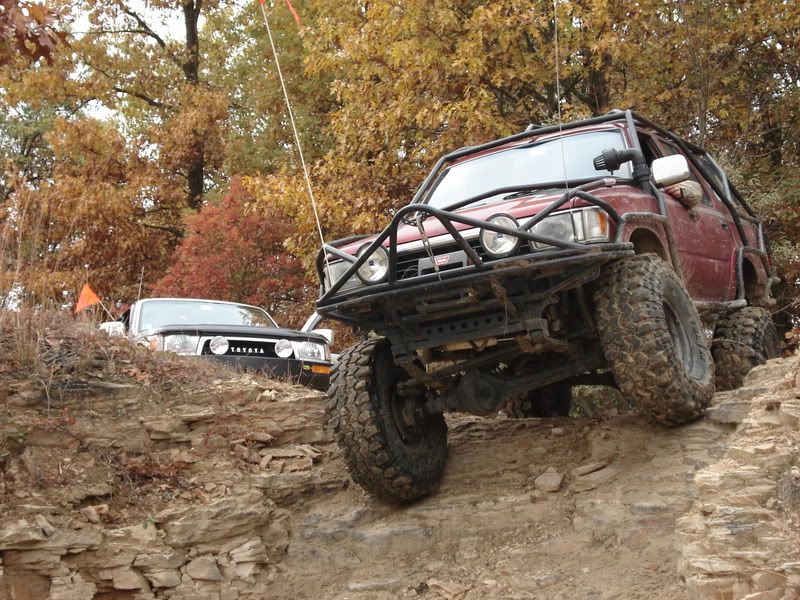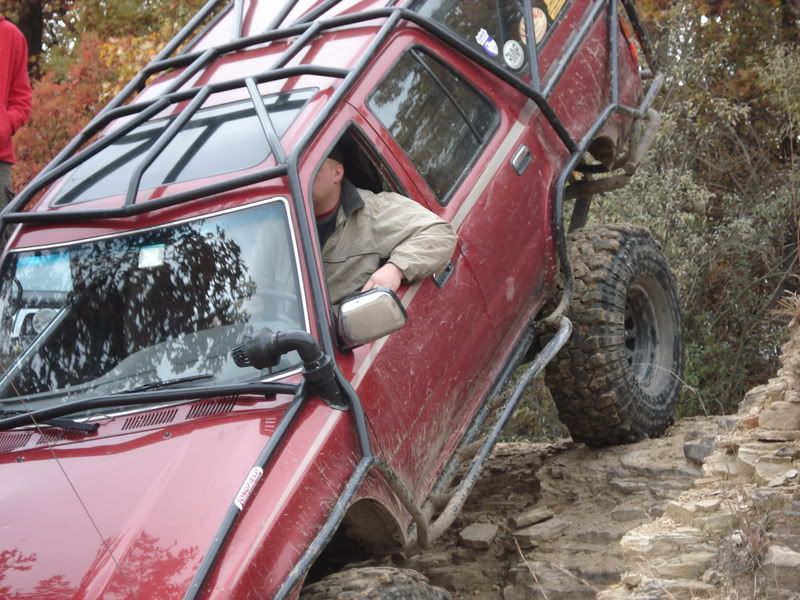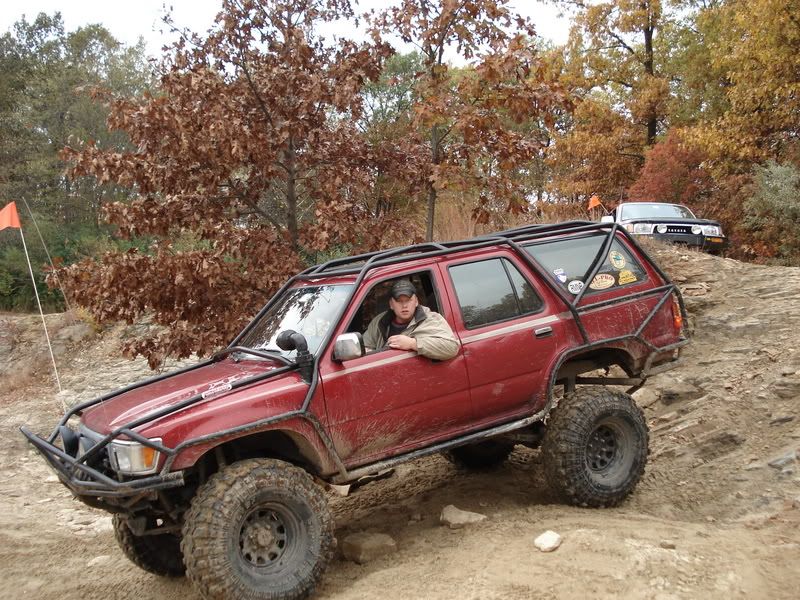 i just hope i have that much fun wheeling in hawaii. should be some beautiful scenery so i cant wait.
:bigclap:
10-29-2006, 05:02 PM
Contributing Member
Join Date: Dec 2005
Location: Houston (home), Atlanta (school), Cincinnati (work)
Posts: 2,226
Likes: 0
Received 0 Likes on 0 Posts
that looks like a LOT of fun, im jealous of the terrain, all i ever see is red dirt and mud around here. thats a sick exo on the red runner...out of curiosity though, why that "design" of the exo on the roof? is there some functional purpose?
10-29-2006, 05:33 PM
Contributing Member
Join Date: Feb 2006
Location: Oahu, Hawaii
Posts: 1,718
Likes: 0
Received 0 Likes on 0 Posts
thanks. thats john, 4RNR. you can see his build up in the fab section and he might explain why it is like that in there. i think he just liked the look of it....?

im sure hell chime in sometime and let you guys know.

too bad its past the calander submitions!
---
Last edited by fireteacher; 10-29-2006 at

06:20 PM

.
10-30-2006, 05:14 AM
Registered User
Join Date: Sep 2004
Location: Plainfield, IL
Posts: 1,514
Likes: 0
Received 0 Likes on 0 Posts
It seemed like the best compromize between weight and strength. the roof had to be alittle beefy bc Im not sure fow it will fare in a barrel roll due to the lack of support bc of the 4 doors. Allthough now im pretty sure it will sit on its roof with NO problems at all!

Maybe ill submit it for next years calender.
Thread
Thread Starter
Forum
Replies
Last Post
Vendors Build-Ups (Build-Up Section)
95.5-2004 Tacomas & 96-2002 4Runners
95.5-2004 Tacomas & 96-2002 4Runners