82 Supra AFM on a 89 22re
07-31-2010, 08:37 PM
I like the idea but, the config of my trk and this 85-87? No AC lines in the way and it has a "snub nose" fuel plenum. I'm going a head with a straight swap no box experiments for now. I used some 3" flexy hose from Checker for my test run but, I would feel better getting a silicone 45 and adapters. I think it's gonna turn out awesome. look for the pics...
08-03-2010, 04:14 PM
So.. i can only use a afm off a 1982 supra?? What is the part number of the one so i can do some searching around? Also, what else do you need to do, or do you plug it in and drive away?
Thanks
Here is a pic of my intake battery swap..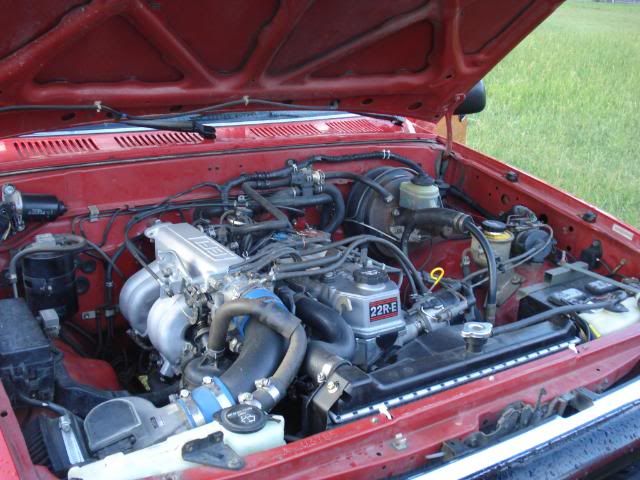 ---
Last edited by 84 yota ex-cab; 08-03-2010 at

04:16 PM

.
08-03-2010, 04:47 PM
Wow looks good! Doing mine this weekend
The #'s stamped on top of the AFM need to be 22250-43110. Goodluck, there out there though..
08-03-2010, 04:48 PM
What did you use for the intake hose?
08-03-2010, 06:21 PM
i just found i 90 degree pipe and cleaned it up and it works wonders..
08-04-2010, 05:17 PM
Registered User
wow, that looks stock.. do you think you can do that on my truck...
Thread
Thread Starter
Forum
Replies
Last Post
Misc Stuff (Vehicle Related)
Axles - Suspensions - Tires - Wheels