2TR-FE ECU Pinout diagram
08-03-2009, 07:49 PM
Registered User
Join Date: Aug 2009
Posts: 6
Likes: 0
Received 0 Likes on 0 Posts
2TR-FE ECU Pinout diagram
---
Guys,

I'm in search for ECU Pinout diagram for 2008 2TR-FE.
I've searched the forums but couldn't find it.
Can you give me some directions ..

Thanks,
08-03-2009, 08:01 PM
Contributing Member
01-23-2019, 04:04 PM
01-23-2019, 04:04 PM
01-23-2019, 04:06 PM
05-18-2019, 08:05 AM
Next step: Finally got around to pulling the motor and transmission from the Hilux. It wasn't bad and I ended up getting it done by myself. I unbolted the motor from the transmission and cherry picking the motor from the front and then dropping the transmission from the bottom.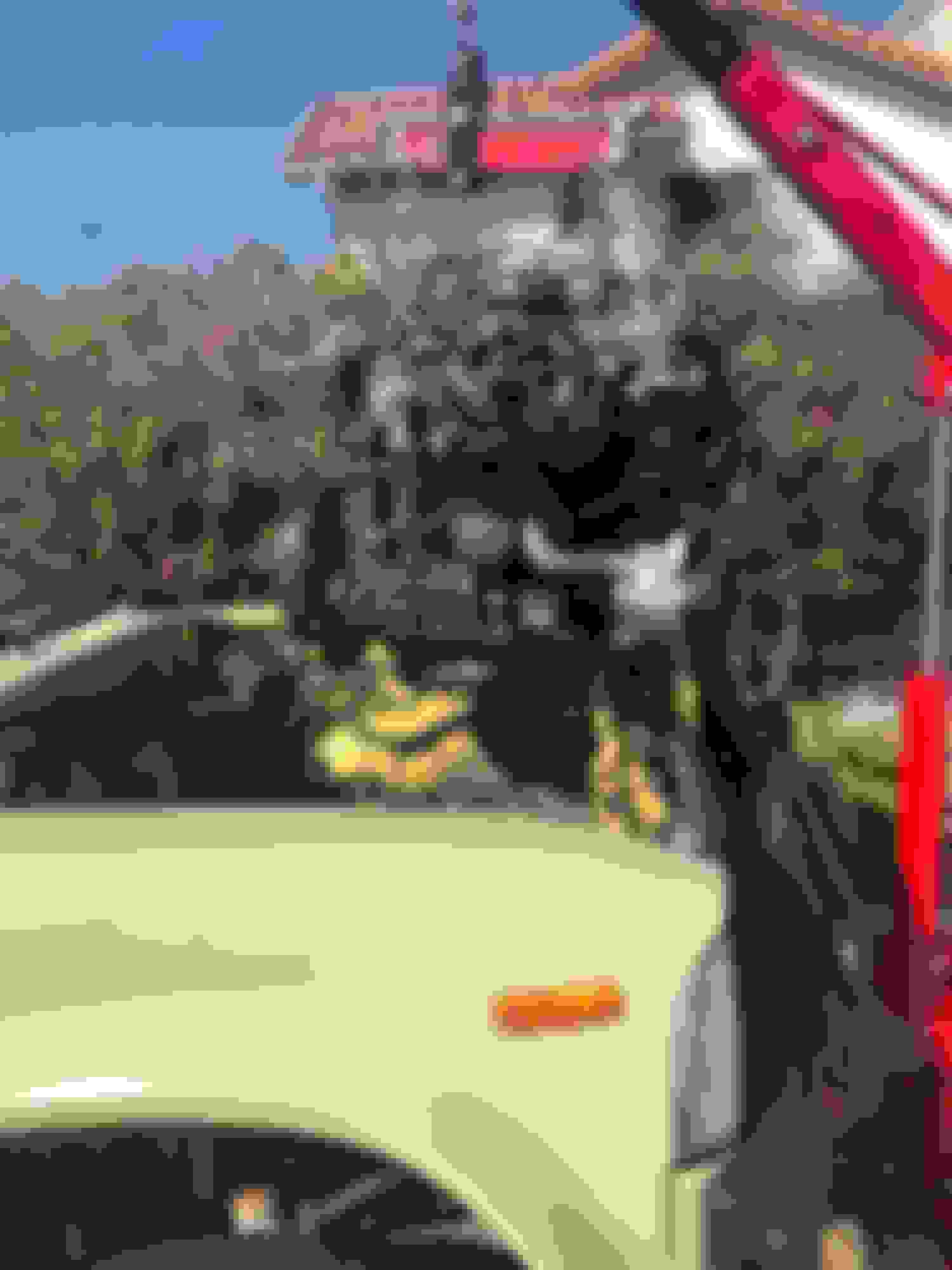 Had to remove the hood in order to pull out the 22r
Time to say good bye to the tried and true 22R
Hardest thing about this was removing the two bolts all the way in the back, sandwiched between the firewall and the tranny, holding the tranny to motor. Took me a good 40 mins to get the bolts out 1/2 turn at a time!!!
---
Last edited by fj40pinobilt; 05-18-2019 at

08:11 AM

.
05-21-2019, 06:49 AM
Registered User
05-21-2019, 10:56 AM
Registered User
Join Date: Jan 2018
Posts: 1
Likes: 0
Received 0 Likes on 0 Posts
Wireing
---
Got any info on how much wiring was involved. Like how did you trick the ECU to thinking the auto tranny is still there. Im about to do a reverse swap. Im putting a 90s 22r 5 speed tranny into a 09 automatic 2tr tacoma. I miss the feel of a 5 speed tranny plus the 4 speed auto is gutless in this thing.
Thread
Thread Starter
Forum
Replies
Last Post
General Vehicle Related Topics (Non Year Related)