Toyota Tacoma: Fuse Box Diagram
Let your fuse box diagram be the guide to the fuse you need to pull.
This article applies to the Toyota Tacoma (1996-2015).
At any moment, one or more vital components (electrical or mechanical) in your Toyota Tacoma could stop working. In some cases, (the lucky ones, at least) the culprit will be a blown fuse. While you could throw several dollars, if not a hundred or more including labor and parts, at the problem, having it resolved by a certified technician at your local Toyota dealership, you could also simply swap out the blown fuse on your own without needing to schlep your truck anywhere. However, before swapping out a blown fuse, you'll first need to locate your fuse box and accompanying fuse box diagram.
1996-2015 Toyota Tacoma
Driver's Side Fuse Panel
The fuse panel located on the driver's side of the truck comes with a fuse box diagram, which is also provided in your owner's manual. By referring to the diagram, you can easily locate the fuses for the ignition, taillight, windshield wiper, radio, and cigarette lighter to name a few.
Furthermore, fuses are categorized by color:
Purple:

7.5 amp
Yellow: 20 amp

Blue:

15 amp

Red:

10 amp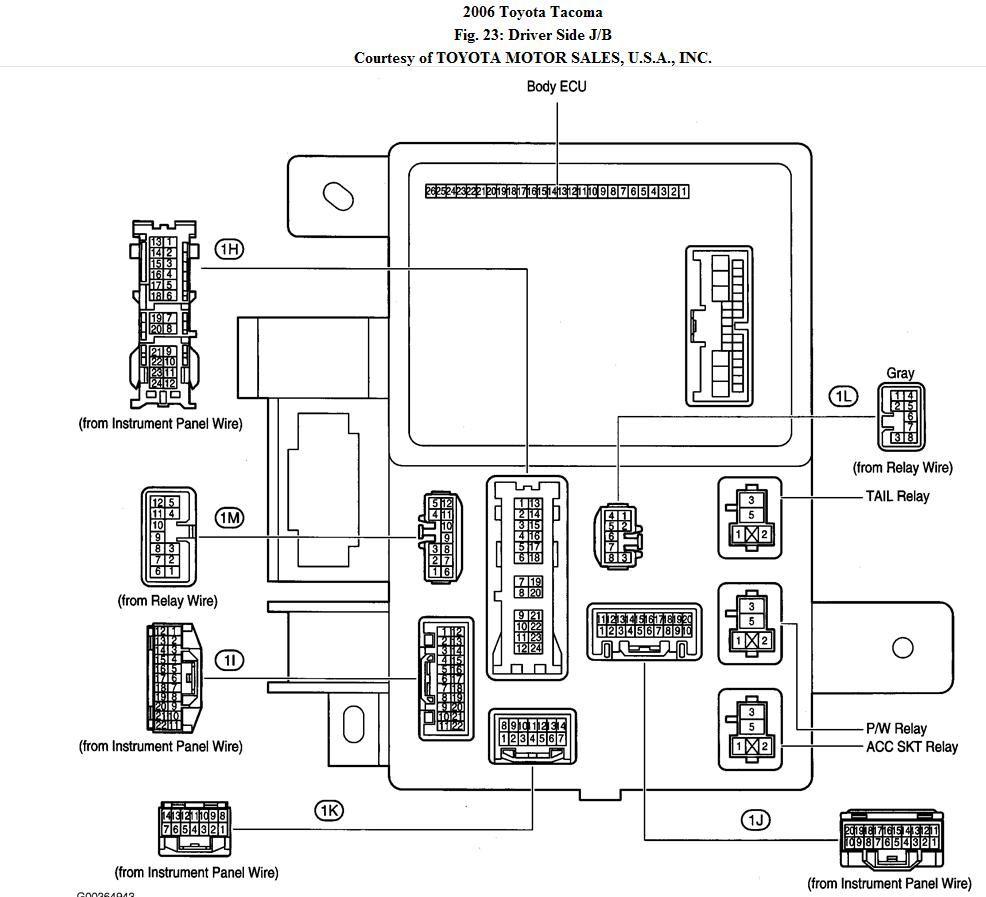 Accessing the Fuse Box
To get the fuse box in your Tacoma apart to pull a fuse, you will need to unbolt it and then unclip the tabs to pull apart the upper and lower sections of the box. Once the fuse box is open, you can locate the fuse that you need to pull, and then do so using a fuse puller (tweezers will also suffice). You will also need to access the fuse box if you need to replace or solder any wires together.
Figure 3. Another shot of the interior fuse box.
External Fuse Box
There's also a fuse box in the engine compartment. Your fuse box may contain unused fuses. If you need to purchase an external fuse box, it's highly recommended that you purchase one that comes with both power and ground hookups on it. Blue Sea is a go-to brand for the Tacoma; however, other brands are on the market and will also suffice. When filling out a fuse box, you'll need to add hot leads and grounds, which does requires some previous understanding of wiring. You might want to leave a job like that to the professionals.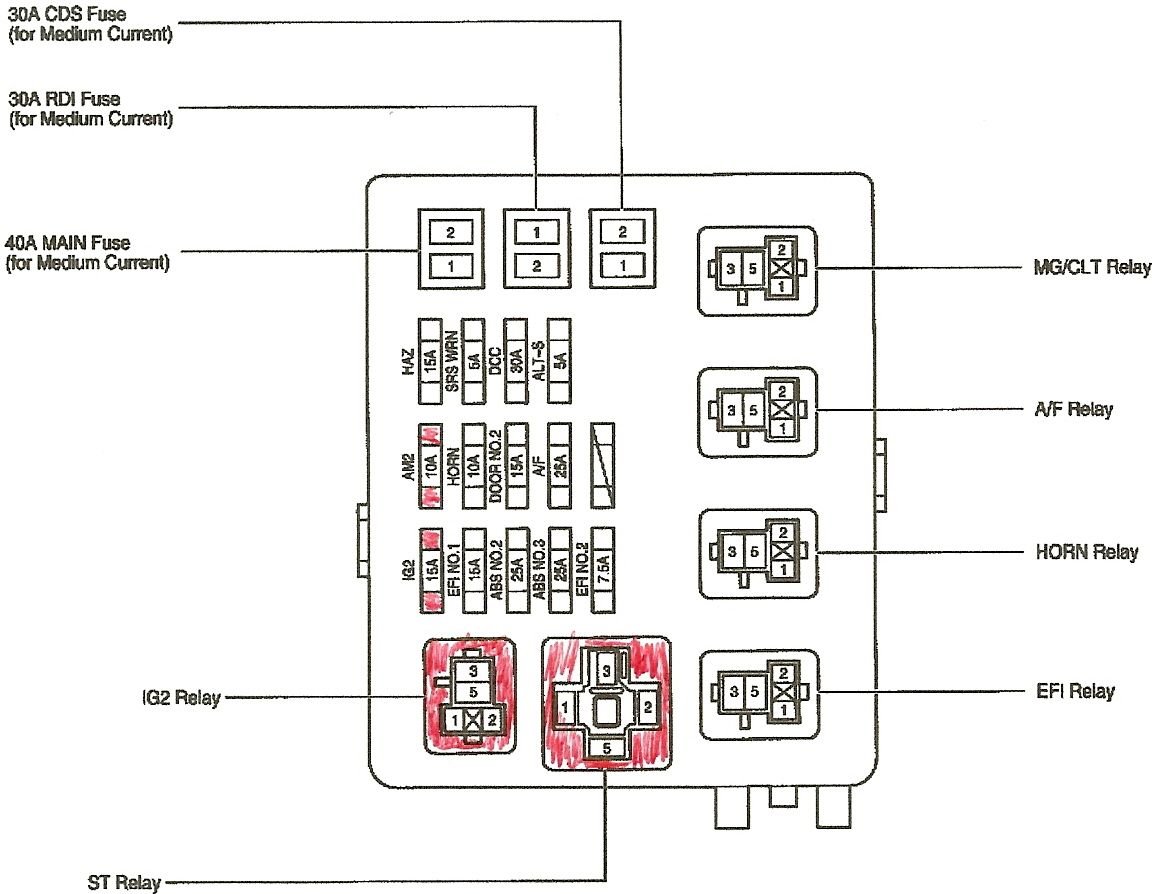 Common Questions
What is the cost to replace a blown fuse?
About one dollar; however, you can purchase replacement fuses in bulk at cost of around $30 for a pack of 100.
How long do fuses normally last?
A fuse lasts for as long as no short develops in that particular circuit. It is not necessary to change a fuse until it blows.
How do I identify a blown fuse?
If the center strip is broken or the inside is dark, the fuse is blown.
Related Discussions