Toyota 4Runner, Tundra, and Tacoma: VIN Decoder
In just a few clicks of your mouse, you can discover key information about your Toyota 4Runner, Tacoma, or Tundra. Here's how.
This article applies to the Toyota 4Runner, Tacoma, and Tundra (1984-present).
The difference between every vehicle manufactured today is something called a vehicle identification number or VIN. This unique 17-character serial number offers buyers, sellers, dealers, law enforcement agencies and insurance companies alike key information about a vehicle and its recorded history. This includes when and where it was manufactured, the name of the assembly plant where it was assembled and all pertinent vehicle attributes, such as body style, model and engine type. Other key information includes the vehicle's complete service and collision histories, if applicable.
Importance of a VIN
Online decoders are free and allow you to decode your truck's engine and technical specifications, safety equipment, as well as interior and exterior colors in seconds. To access your VIN, check the base of your windshield or in the doorjamb. Plug the entire 17-digit number into an online decoder for a complete history of your 4Runner, Tacoma, or Tundra.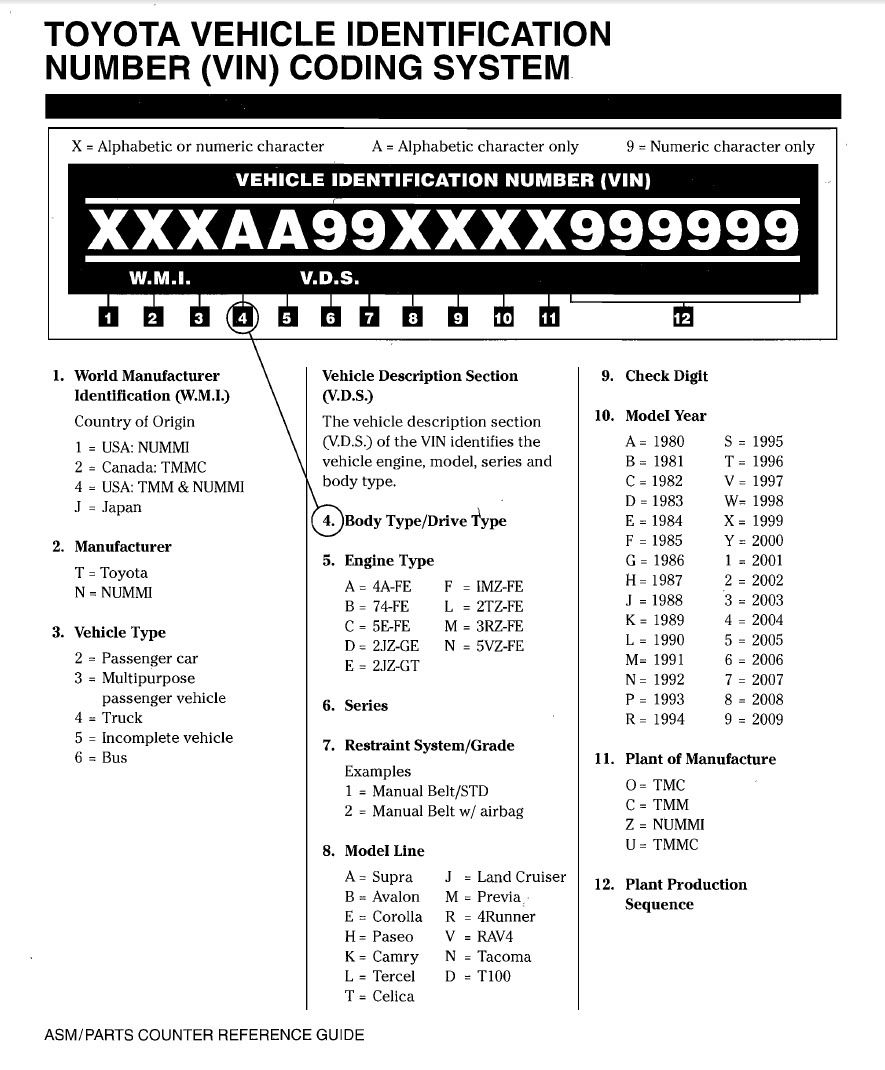 VIN and Everyday Activities
Your automobile insurance company will run your VIN every time you apply for a new automobile policy. Your VIN will also be recorded every time you have your vehicle serviced or repaired at a local garage or Toyota dealership. If you are ever involved in an accident or receive a traffic citation, the responding officer will also record your VIN and run it in the system. Unlike a consumer credit report/and or score, there is no consequence for checking your VIN and/or having it checked by an interested third party, such as a buyer or insurance agent.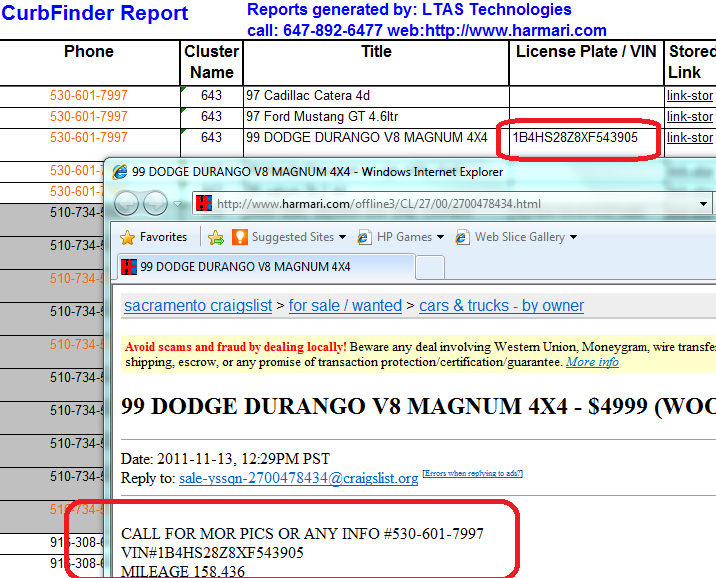 Obtaining Truck Axle Codes
If you are thinking of switching to a set of larger tires for your 4Runner, Tacoma or Tundra, you'll first need to figure out your axle's ratio. Doing so will ensure your new set of tires are perfectly sized and road safe; don't skip this step, use estimates or rely on hearsay from other Toyota owners. We've included Toyota's coding system (see Figure 1) as a reference.
Common Questions
Do I need to show I am the vehicle owner to obtain a VIN report?
No. Anyone can run a VIN number and access the information it provides.
Is it necessary to purchase a VIN report through a third-party company?
With so many free VIN decoders online, it seems unreasonable to pay a third-party company to access information you could obtain on your own for free.
How often should I run my own VIN?
The only time you should need to run your own VIN in a decoder system is if you're planning to sell your truck and wish to provide a potential buyer with an updated report of your vehicle's service and collision history, respectively. If you are planning to paint the interior and/or exterior of your truck, you may decode your VIN to obtain exact color classifications for your vehicle.
Where else can I obtain model information about my vehicle?
The model information tag.
Related Discussions