Toyota 4Runner, Tacoma, and Tundra: How to Clean Your Windshield
Keeping your windshield on your Toyota 4Runner, Tacoma or Tundra clean and clear is the first step to attain ideal visibility and road safety.
This article applies to the Toyota 4Runner, Tacoma, and Tundra (1984-present).
The Toyota 4Runner, Tacoma and Tundra are remarkable pickup trucks receiving high marks from both consumers, mechanics, Toyota dealers, research organizations and automotive industry specialists alike for performance, towing capacity, speed and gas mileage. Maintaining the truck is straightforward; however, owners are strongly encouraged to follow their regular maintenance schedule to the letter and have all repairs made in a timely manner. To maintain your windshield, it's important to care for the glass by cleaning it regularly. Here's how.
Materials Needed
GooGone
Vinegar
WD-40
Microfiber cloths
Newspaper
Rust removal product
Screwdriver
Low-grit sandpaper
Step 1 – Remove goo, film and other grime
There are a few methods for effectively removing goo, film and other forms of grime from your windshield. Our top picks include a product named GooGone, WD-40 (as an alternative to GooGone) and a mixture of acetic acid and water (sold as vinegar in grocery stores). While some people may recommend mixing together a mixture of bleach and ammonia to remove stubborn deposits from a windshield, it's highly recommended that you do not, as the combination is dangerous and extremely toxic.
Spray the windshield directly.
Allow the product or mixture to work.
Wipe it in using a microfiber cloth.
For hard water deposits, simply use vinegar and wipe clean using an old newspaper.
Pro Tip
The 4Runner is said to develop the appearance of a film over the glass. This can be removed using one of the above-mentioned cleaning methods.
Step 2 – Clean the windshield wipers
Remove the accompanying screws and clips on the wiper arm, and then slip the cowl louver from underneath the molding surrounding your windshield to remove and clean it. When you are done, slip the cowl louver back into place underneath the molding.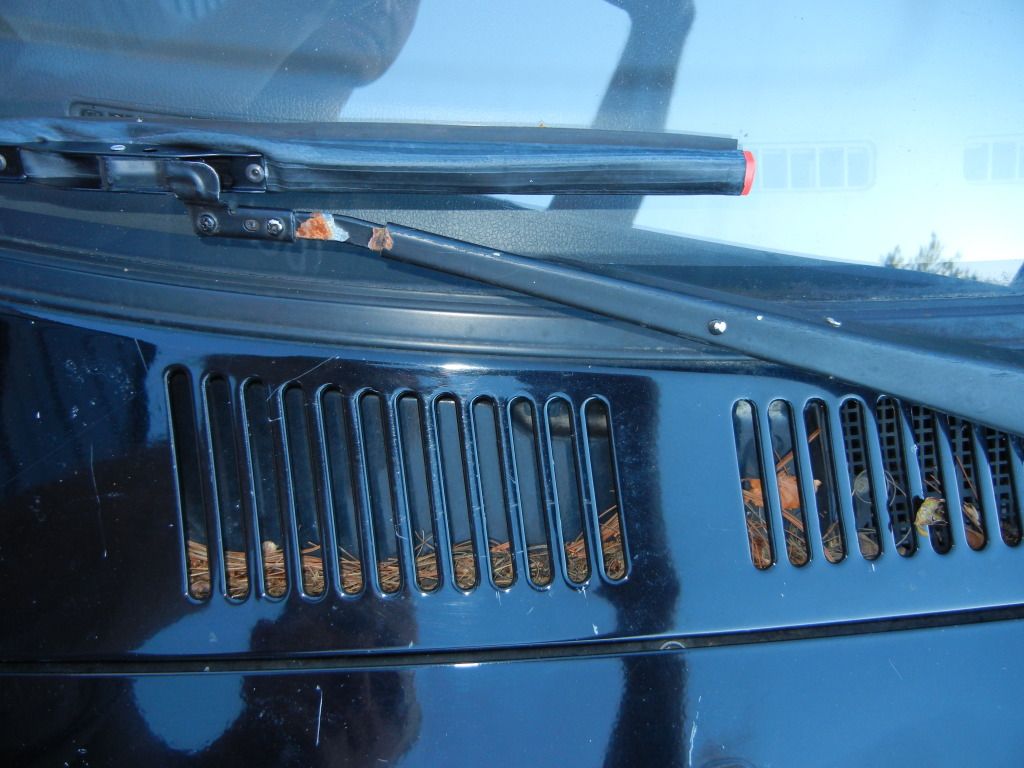 Step 3 – Remove rust around the windshield
Using a high quality rust annihilator product, rub away all rust from your windshield. We advise using the following method:
Remove trim from around the whole of your windshield.
Scrape away loose rust using a screwdriver.
Follow up with a piece of low-grit sandpaper.
Treat the cleaned area with vinegar.
Replace your windshield trim.
Step 4 – See a licensed mechanic
For trucks that hold a significant amount of surface rust, it's advisable to see a licensed mechanic for repair work. If you do the job on your own, you will need multiple products as well as you'll need to possibly remove your windshield from your truck to tackle the entire problem. Blasting off the rust is also recommended.
Related Discussions