Quick Question
05-16-2019, 10:38 AM
Registered User
Join Date: Apr 2019
Location: California
Posts: 26
Likes: 0
Quick Question
---
Was there ever a standard cab, long bed configuration for the pickup? Were there any rare or limited edition pickups made? Just curious.
05-16-2019, 07:11 PM
Registered User
Join Date: Jun 2013
Location: Portland, Oregon, USA
Posts: 1,997
What era of Toyota pickup are you wanting to know about? There are differences in what was available over the years. There are even more differences and options when you look at models from other markets around the world.
For your generation of Toyota pickup (1989-1995), there were standard cab, long bed configurations for both 2 Wheel Drive and 4 Wheel Drive models. I believe the standard cab, long bed 4 Wheel Drive models were pretty rare, at least not very common. If I remember correctly, Toyota may have dropped that configuration from their lineup toward the end of that body style.
There were standard cab, long bed trucks going way back to at least the early 1970s.
Here is a couple standard cab, long bed trucks: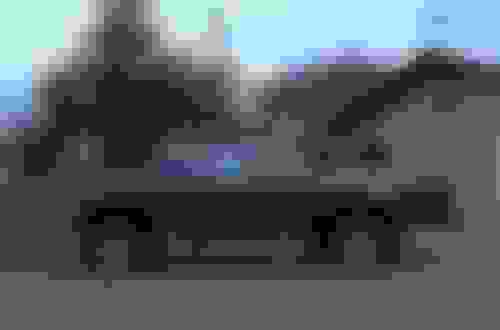 05-17-2019, 04:50 AM
Registered User
there are tons of standard cab long bed early 80s models. forgive my lack of knowledge on the generations of pickups, also people argue over that all the time, but I believe that's widely considered to be second gen body style. when I was younger my pops had a 1985 2wd single cab long bed work truck. I don't think they had a long bed 3rd gen. as far as special editions, there are lots of dealer special mods ive seen. the coolest is the custom cab edition, in my opinion. I wanna say Toyota teamed up with yamaha for a special model 4wd, something like a desert runner.
05-17-2019, 07:27 AM
Registered User
There were custom cab or maybe called "extra cab" pickups that were done at authorized local shops and then sold new by the dealer from about 86-88:
---
Last edited by Paul22RE; 05-17-2019 at

08:08 AM

.
05-17-2019, 08:00 AM
Registered User
Join Date: Apr 2019
Location: California
Posts: 26
Likes: 0
Thank you guys for the info! I've always seen the 4x4's with the standard cab, short bed configuration (specifically the 89-95 years). Did these trucks (89-95) come with "smoker" windows too? It looks like they did based on the pics above. If so, I wish mine had them, there's no AC and it's about to be summer here in California.
Thread
Thread Starter
Forum
Replies
Last Post
95.5-2004 Tacomas & 96-2002 4Runners
95.5-2004 Tacomas & 96-2002 4Runners
95.5-2004 Tacomas & 96-2002 4Runners