please help me! Problem opening trans case G52
09-28-2015, 10:03 PM
Registered User
Join Date: Sep 2015
Posts: 4
Likes: 0
Received 0 Likes on 0 Posts
please help me! Problem opening trans case G52
---
Hi everybody, I moved down here to Buenos Aires, Argentina from Florida around 3 years ago and bought me a 1997 Toyota Hilux 2.8d d/c 4x4 sr5 with the g52 gearbox. I am a newbie I guess when it comes to wrenching on the truck but I do have a lot of free time to study all that I needed to for the list of fixes I was going to attempt myself.
A few weeks ago I noticed there was gear oil all over the gearbox but I couldn't tell where it was coming from. I carefully drove it home that night and drained the box which was missing 1.65 liters, almost half.
I gave the gearbox and tcase a thorough cleaning and refilled the gearbox so that I could maybe see where the leak was coming from. Started her up, it saw that it was coming from the bell housing at the drain hole as well as a drop coming from the clutch lever hole that didn't have the boot properly seated.
I moved it to where I was going to work on it and felt the clutch vibrate when puting it in first, great! Now I just fowled the clutch. I also remember seeing there was an old very slow leaking rear main seal that needed to be taken care of.
So I dropped the tcase, and gearbox then saw the clutch was rustville and the pilot bearing was in pieces on the ground. Shocking just how dirty everything was. Power washed the bell housing and tranny. Angle grinder with brass brush was the most satisfying though. I am begining to like this. Do you guys clean your bolts with a toothbrush too? My wife thinks I am nuts. Removed the clutch, flywheel, and rear main seal.
A firend of the family resurfaced the flywheel and rebuilt the clutch like new at his shop. I looked at the tip of input shaft and there was a little bit of wear from the pilot bearing but there was a little space left that was still flat. I decided against buying a new input shaft and opted to put the new bearing a little more shallow so that it would seat on the good surface. I also noticed the input bearing had a little play that seemed to be more than it should have been. I figure the pilot bearing failing caused it to wear prematurely.
So I purchased a new rear main seal, pilot bearing, iput shaft bearing and seal, some silicon gasket maker, clutch release bearing and some brake rotors (that is another problem I was having).
I found a manual for the g52 online and used that for reference during disassembly of the gearbox. I seperated the tcase first, took of the front bearing retainer (installed new seal after cleaing), pulled plug for the tranfer adapter by using a sacrificial bolt head and a pipe wrench, removed the shift lever housing, removed the screw plug from the transfer adapter, spring and ball. I removed the eight bolts. I used a rubber mallet and removed the transfer adapter (easy enough). I removed the 2 snap rings and the front bearing retainer snap ring. I then tried to mallet the gearbox case off but it just doesn't come off!!! I swear I followed the directions to the t. I have it seperated by 3/8" but something is preventing it from coming apart. Please if anyone has experience with this let me know what I am missing.
Is it in gear? Does the bearing get caught in it's opening?
Also, is it common for there to be a vey fine dark grey silt on all of the surfaces? I am not sure if it is steel (there is a little bit of steel on the magnet) or molybdenum / moly which seams to be a popular gear oil additive here.
Many thanks
Lou
09-28-2015, 10:49 PM
Registered User
Join Date: Apr 2009
Location: I live in New Tripoli Pa out in the woods
Posts: 13,103
Likes: 0
---
Pictures are a big help

If I reuse bolts I always clean them on the wire wheel I guess a brush works if you don`t have a wire wheel I use mine all the time

You have all the locking balls removed ??

Some times things just hang up
09-29-2015, 04:41 AM
Registered User
Join Date: Sep 2015
Posts: 4
Likes: 0
Received 0 Likes on 0 Posts
re: please help me! Problem opening trans case G52 - PHOTOS
---
Thank you for replying!

I only removed the locking ball for the transfer adapter because that was all the instructions mentioned. It shows to remove the other locking balls after removing the transmission case. I thought about removing them but was worried that I might mess up my life worse by not seeing what was going on inside when doing that.

here are some pictures, everyone loves pictures right!

feel free to comment on any of them.

this one shows the wear on the input shaft, I am hoping the pilot bearing can catch what is left of the flat surface by installing it a little more shallow. I did have a mechanic look at it because I thought maybe it was toast. He said that they felt it would be ok the use but I still have my reservations.
here are the items I removed in order to take it apart
cleaned bell housing

cleaned rear main oil seal and front input shaft oil retainer with retainer installed
resurfaced flywheel

restored clutch
here is the transfer case

a couple photos of the Hilux

a few photos of the gearbox. Is that brown sludgy film normal? Is it a moly additive?
stuck here [UPDATE] I removed the rest of the locking springs and balls but I am still having the same problem. I just can't seem to seperate the transmission case from the intermediate plate. Very frustrating indeed. Any suggestions? I will make a video in the morning.
suspect input shaft bearing, clips have been removed
some metal dust on magnet, I cleaned maybe half off before I took this photo.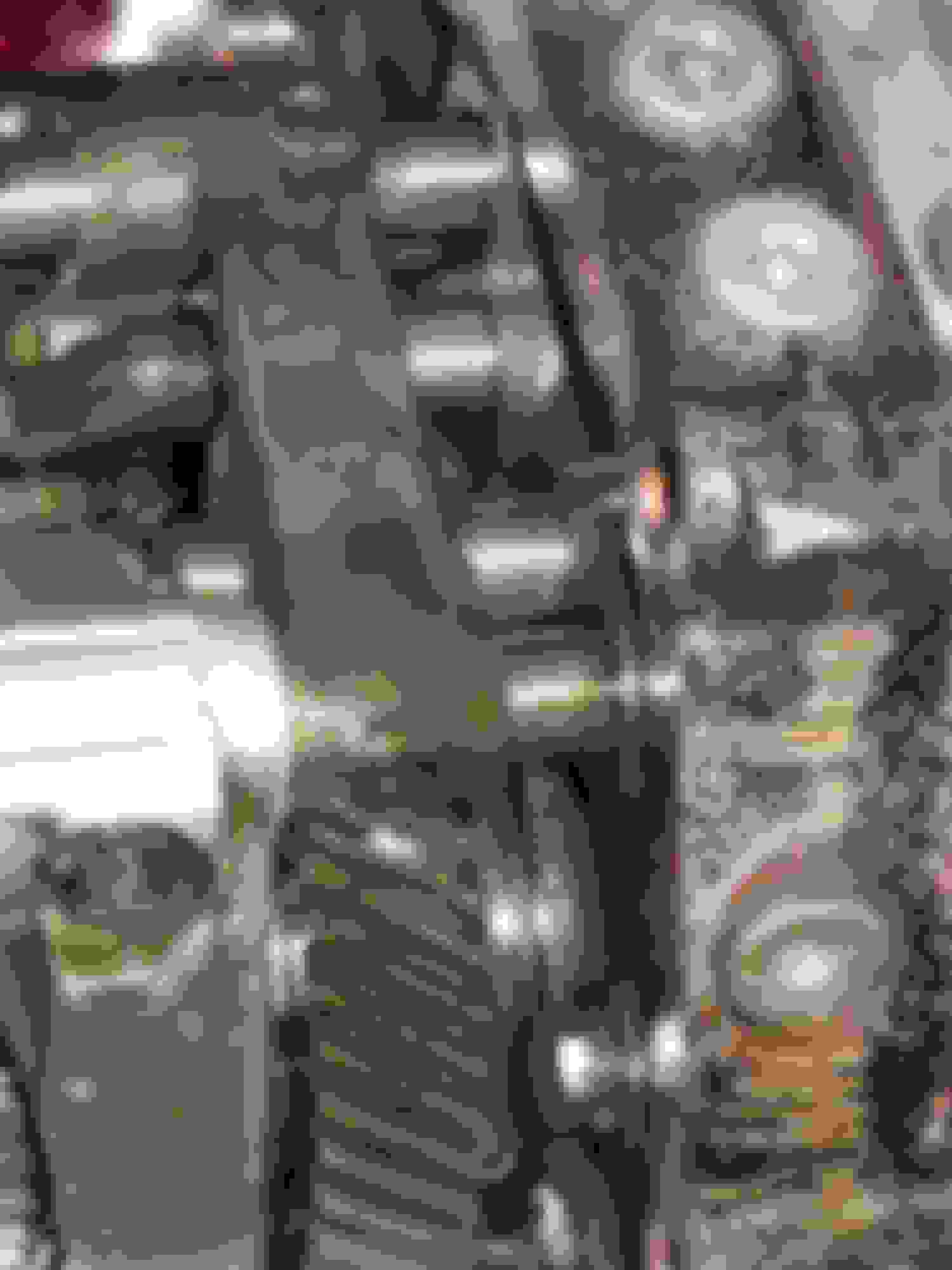 ---
Last edited by hiluxinargentina; 09-29-2015 at

09:50 PM

.
Thread
Thread Starter
Forum
Replies
Last Post
General Electrical & Lighting Related Topics
95.5-2004 Tacomas & 96-2002 4Runners
95.5-2004 Tacomas & 96-2002 4Runners
95.5-2004 Tacomas & 96-2002 4Runners