Recent Tahoe Pics
12-28-2006, 01:14 AM
Registered User
Join Date: Feb 2006
Location: CAlifornia
Posts: 46
Likes: 0
Received 0 Likes on 0 Posts
Recent Tahoe Pics
---
wassup guys. this is my first legit post now that i did what i wanted to do to my runner and i want to test out using pics too
But yeah jsut wanted to share some pics of the recent new snow at Tahoe and you people near should head there. it was snowing by the time i left today and is probably a lot more snowy now haha.
these are pictures coming down from Kirkwood a couple days ago. the snow was beautiful haha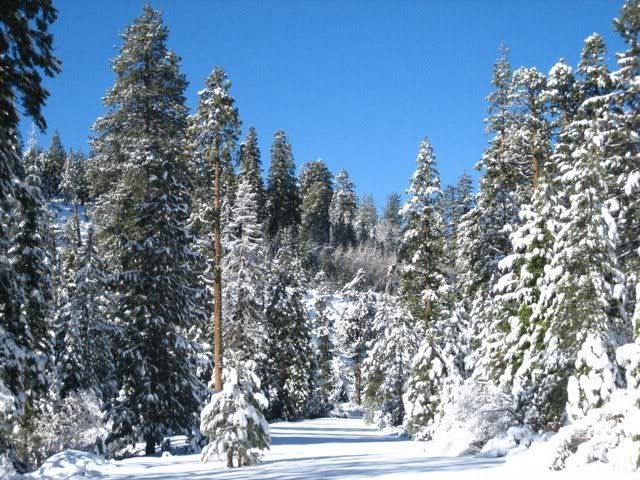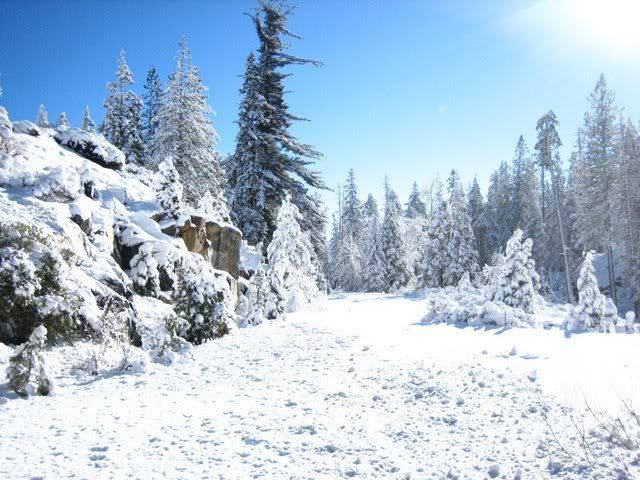 and some wallpaper shots of the runner..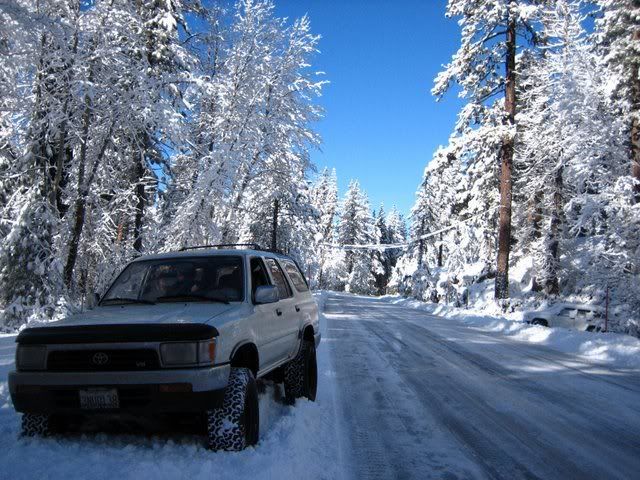 I love California haha. Happy New Years everyone
12-28-2006, 01:19 AM
Sponsor
sweet pics! snow wheelin is fun. watch for upcoming runs in teh 4ROC Northern california section. i know i am going snow wheelin wiht a buddy in feb. and it sounds like they are trying to get a snow trip planned for the end of jan. and welcome to the forum!
12-28-2006, 06:51 AM
Contributing Member
Join Date: Apr 2006
Location: Vacaville,California
Posts: 988
Likes: 0
Received 0 Likes on 0 Posts
12-28-2006, 10:30 AM
Registered User
Join Date: Feb 2006
Location: CAlifornia
Posts: 46
Likes: 0
Received 0 Likes on 0 Posts
Jedi, I was just up there for a little vacation, i live in san jose.

im down for any wheeling in norcal but i head back to college on Jan 2...soon enough but ill be looking through that thread thanks
12-28-2006, 10:54 AM
Registered User
Join Date: Aug 2005
Location: Suisun City, California
Posts: 970
Likes: 0
Received 0 Likes on 0 Posts
I cant see the pics!!!

For those farmiliar with So. Tahoe area. Yall ever go up to Sawmill Pond and wheel out there? I love it. Beautiful view at the top. They have a pretty nice rock trail as well.
12-28-2006, 05:34 PM
Registered User
Join Date: Feb 2004
Location: Gardnerville,Nv./South Lake Tahoe
Posts: 853
Likes: 0
Received 0 Likes on 0 Posts
12-29-2006, 05:17 AM
Registered User
Join Date: Aug 2005
Location: Suisun City, California
Posts: 970
Likes: 0
Received 0 Likes on 0 Posts
Thread
Thread Starter
Forum
Replies
Last Post
The Classifieds GraveYard
95.5-2004 Tacomas & 96-2002 4Runners