PICS: local wheeling in north chicago
10-21-2006, 02:23 PM
Contributing Member
Join Date: Feb 2006
Location: Oahu, Hawaii
Posts: 1,718
Likes: 0
Received 0 Likes on 0 Posts
PICS: local wheeling in north chicago
---
went out to the local mud pit and decided to try to explore the trails some. nothing fancy, very bright GREEN rated trails but i was showing a guy new to the scene what his stock 01 runner could do. he has some photos so im sure he will post up a few more. Not colorado but its what we got!!!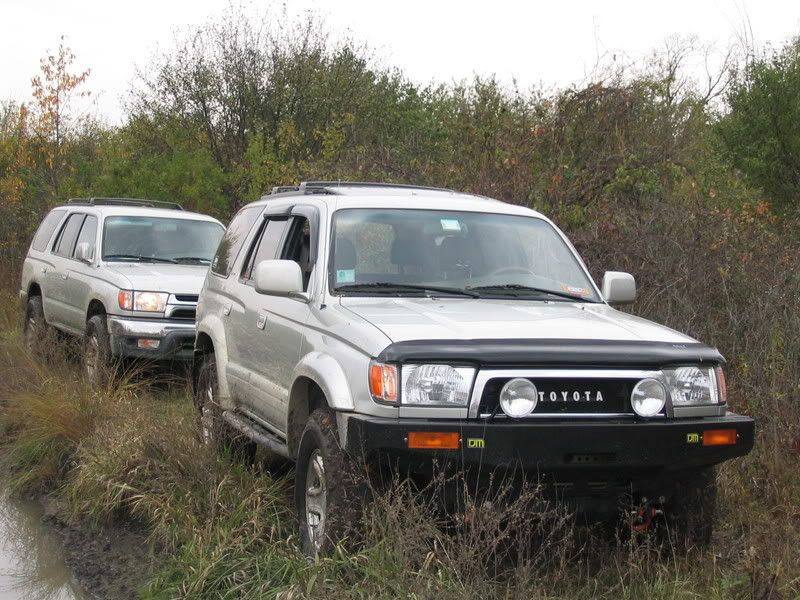 his rig was nasty! he dosnt have the fender flares and he sprayed mud all over his rig! wish you could have seen his face when he was going into some of the ruts on the trails and when he followed me through the pits in the clearing...priceless. hehad fun and i am sure the bug bit his ass hard!
...videos to come
10-22-2006, 06:11 PM
Contributing Member
Join Date: May 2006
Location: cookeville tn.
Posts: 618
Likes: 0
Received 0 Likes on 0 Posts
Thats what its about...noticed how first rig thru mud hole have to clear mud that has settled on bottom ,after that, its easier
And how technic ie. just the right momintom carriers you thru
We're gonna try to get video next trip
Thread
Thread Starter
Forum
Replies
Last Post
Axles - Suspensions - Tires - Wheels
95.5-2004 Tacomas & 96-2002 4Runners