Green Ridge Trail, CO Labor Day Weekend
09-07-2011, 11:52 AM
Registered User
Join Date: Aug 2008
Location: Boulder, CO
Posts: 144
Likes: 0
Received 0 Likes on 0 Posts
Green Ridge Trail, CO Labor Day Weekend
---
The girlfriend, dog, and I took a spur of the moment camping/ wheeling trip last weekend on the Green Ridge Trail west of Fort Collins. I hadn't ever been on the trail before and I hadn't really ever heard anything about it, so I decided to go exploring.
We headed out Saturday afternoon and got to the trail head around 3pm. The trail starts right at Chambers Lake and winds past several smaller lakes and marshes in the beginning. As much mud and water as we encountered, I would imagine a winch would almost be a necessity in the weeks following the initial snow melt off. I couldn't really figure out where all the water was coming from; the meadows would be dry and sun baked, but as soon as you went into the woods, it was water/mud fest (to Colorado standards of course).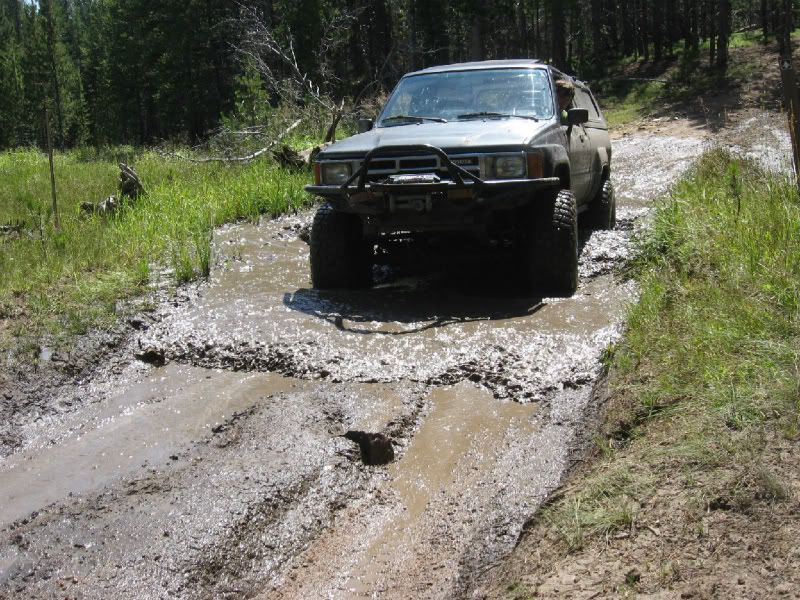 Did I mention water?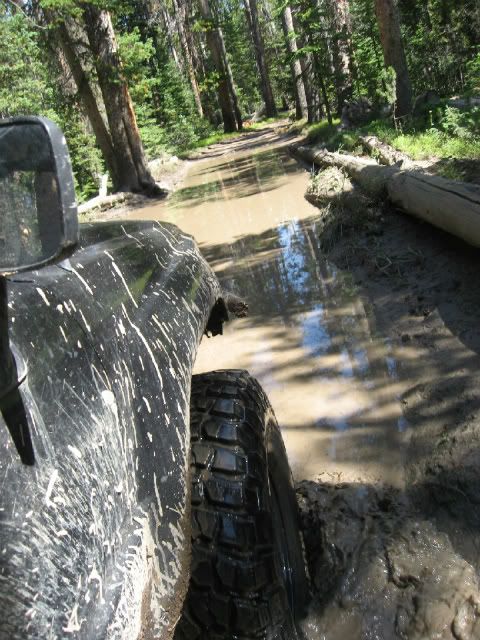 We camped about 5 miles in the first night. Altimeter said it was about 9k feet and it got COLD that night. Dog water dish was frozen solid the next morning.
Packed up and ready to go:
The only technical rock section: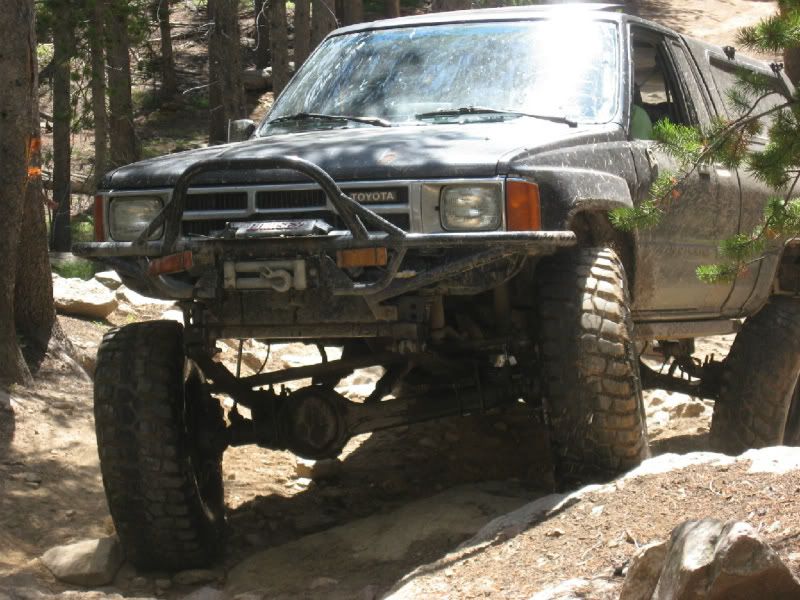 Bear Tracks: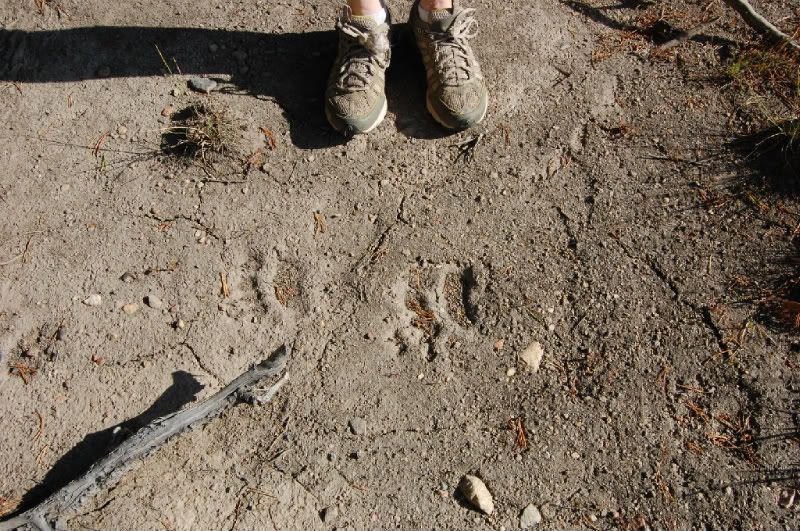 We ended up only seeing one other jeep on the trail and a few atvs/bikes here and there until we got to the Red Feather Lakes side, then there were about a million idiots running around on quads. The trail didn't have anything all that challenging but had some great views and was uncrowded for a holiday weekend. It probably could be done in a stock vehicle, but some of the mud holes definitely needed some ground clearance to get out of. Winch or other trucks definitely recommended for early season runs.
---
Last edited by egesledder; 09-07-2011 at

11:54 AM

.
09-15-2011, 06:34 AM
Contributing Member
Join Date: Dec 2006
Location: Mount Vernon, WA
Posts: 14,889
Thread
Thread Starter
Forum
Replies
Last Post
Pre 84 Trucks (Build-Up Section)
95.5-2004 Tacomas & 96-2002 4Runners
86-95 Trucks & 4Runners (Build-Up Section)