Toyota E-Locker Actuator Spur Gear
10-26-2012, 12:28 PM
Registered User
Toyota E-Locker Actuator Spur Gear
---
Hey Guys,
I am in need of the spur gear from the drive side of a Toyota E-Locker rear diff. This actuator spur gear could also come from the front or rear actuator from an FJ/FZJ80.
It is a square drive, 18 tooth gear.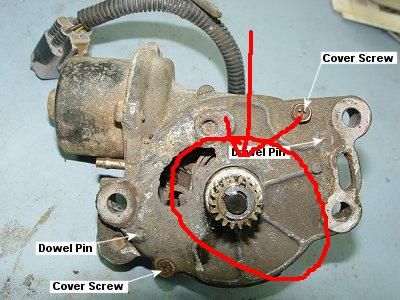 Any help would be greatly appreciated, as the dealer will not sell the spur gear and circlip separately, and my local recyclers cannot locate one either.
Thanks!
-Dunkin
10-26-2012, 12:48 PM
Contributing Member
Join Date: Dec 2006
Location: Mount Vernon, WA
Posts: 14,890
10-26-2012, 12:52 PM
Registered User
05-21-2018, 01:21 PM
Registered User
Thread
Thread Starter
Forum
Replies
Last Post
Vehicles - Trailers (Complete)
Axles - Suspensions - Tires - Wheels
95.5-2004 Tacomas & 96-2002 4Runners