Toyota Tacoma: Modifications to Increase Towing Capacity
The Toyota Tacoma can tow up to 3,500 pounds. Read the modifications below that will allow you to tow to your truck's full capacity.
This article applies to the Toyota Tacoma (1996-2015).
Using your Toyota Tacoma for towing is a big part of owning this truck. There are a few things you can upgrade to achieve the maximum towing capacity. If you want to use your Tacoma to tow various things, then consider upgrading some of your stock parts. Even though the Tacoma's maximum towing capacity is 3,500 lbs, these modifications can allow you to add a little bit of weight to your trailer. Read on to learn how to increase your Tacoma's towing capacity.
Towing Modifications
Aftermarket Hitch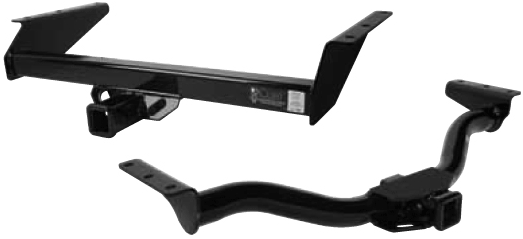 DIY Cost – $20-$300
Professional Cost – $100-$600
Skill Level – Moderate; This job requires working under the truck.
Most of the time, the trailer hitch you have on your truck, that's if you have one installed, isn't the best when it comes to weight capacity. Unless you have an upgraded tow package, you should look into investing in a heavy duty tow hitch. Tow hitches can vary in price, weight capacity, shape, and even installation. Do your research and find what works best for what you want to tow, whether it's a trailer, a motorcycle rack, or a hitch that's heavy duty enough for most things that you can tow. Installing a tow hitch is a simple process; you just need to remove the existing brackets on your frame and install the hitch in place. The help of a friend could come in handy, as they can hold it while you tighten it into place.
Fifth Wheel Hitch
DIY Cost – $185-$900
Professional Cost – $300-$1,300
Skill Level – Moderate; This job requires removing the bed liner of the truck.
The fifth wheel hitch is designed for the heaviest of loads, most commonly used for the fifth wheel trailers. The reason these hitches can raise up the weight capacity is because of their weight distribution. Instead of towing with a tube attached to the rear of your frame, this allows you to tow as if you're distributing the weight between towing and hauling. This hitch goes on the bed of your truck, then the fifth wheel trailer attaches to it. If towing is something you do a lot, you may want to invest in this product.
Axle Upgrade
DIY Cost – $1,000
Professional Cost – $2,000
Skill Level – Difficult; This procedure requires the removal of various heavy duty components.
Upgrading the axle and the differential of your Tacoma allows for a better gear ratio, which allows you to tow heavier loads. You can either replace the axle with a higher rated one, or you can work with your mechanic to replace certain parts to heavier duty ones. This is considered the best upgrade when it comes to increasing the towing capacity because you won't be adding any extra stress on your regular axle. This modification can add up to 2,000 extra pounds of towing capacity. If you want to make your Tacoma a towing beast, this is the mod for you.
Related Discussions