Finally the time has come to do my 5vz swap
I bought a 2nd Gen with a 3.4 in it that was an incompleted project as the doner car
The engine was originally out of a 2002 Hilux. I have a receipt from the previous owner for $3800 for the engine from a wreckers in Sydney. It had 120,000kms on it so about 75,000 miles
I payed $2400 for the whole car with the hilux engine.
Also had new timming belt, water pump, coil packs, spark plugs, extractors and a new clutch kit. oh and a new radiator as well.
I made $2000 buy selling the wheels, bull bar, rear bar, seats, heater unit, side steps, centre console and a few other inertia bits and pieces
Still have all the doors and window seat belts diffs and running gear and heaps more i can sell. But first i had to rip into the swap.
The original engine in my 4runner is a 4ye which i think was only available in 4runners in Australian and Japan
Dont worry you weren't missing out on any thing.
Its a 2.2 in line 4cly, Old school pushrod motor that was seriously underpowered for a 4runner. It is EFI but its still not enough to get you up a hill at any sort of pace.
Heres the old motor ready to be pulled out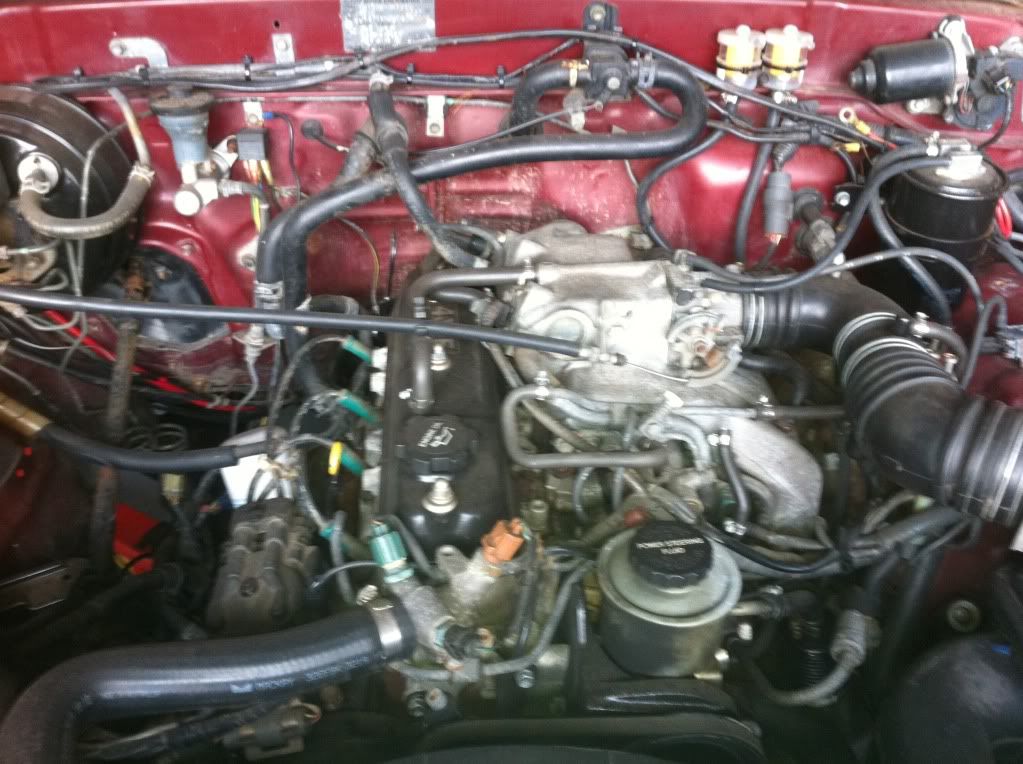 Took me about 4 hours to take out, but that included removing the gear box and transfer aswell
So straight onto the doner car, well whats left of it.
For this one i left all the wiring plugged in on the motor and instead just unpluged it from the ecu and pulled it back through the firewall, and also the gearbox.
Removed the radiator, fan, power steer lines, a few hoses and also took the extractors off to give me a little more room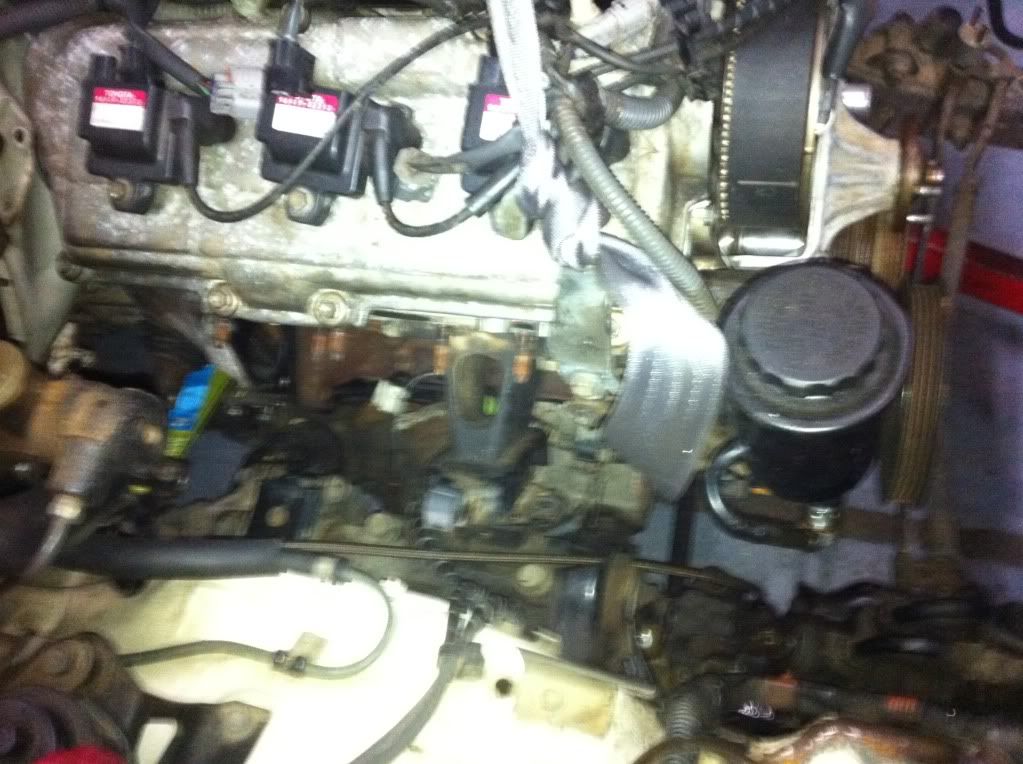 Also had to remove the steering drag link and the steering dampner so i could move the engine forward before hoisting it up. Its only three bolts and can just let it hang down, you don't have to completely remove it from the tie rod ends. Because i left the gearbox in this time you have to bring the motor forward to clear the flywheel and clutch before lifting it.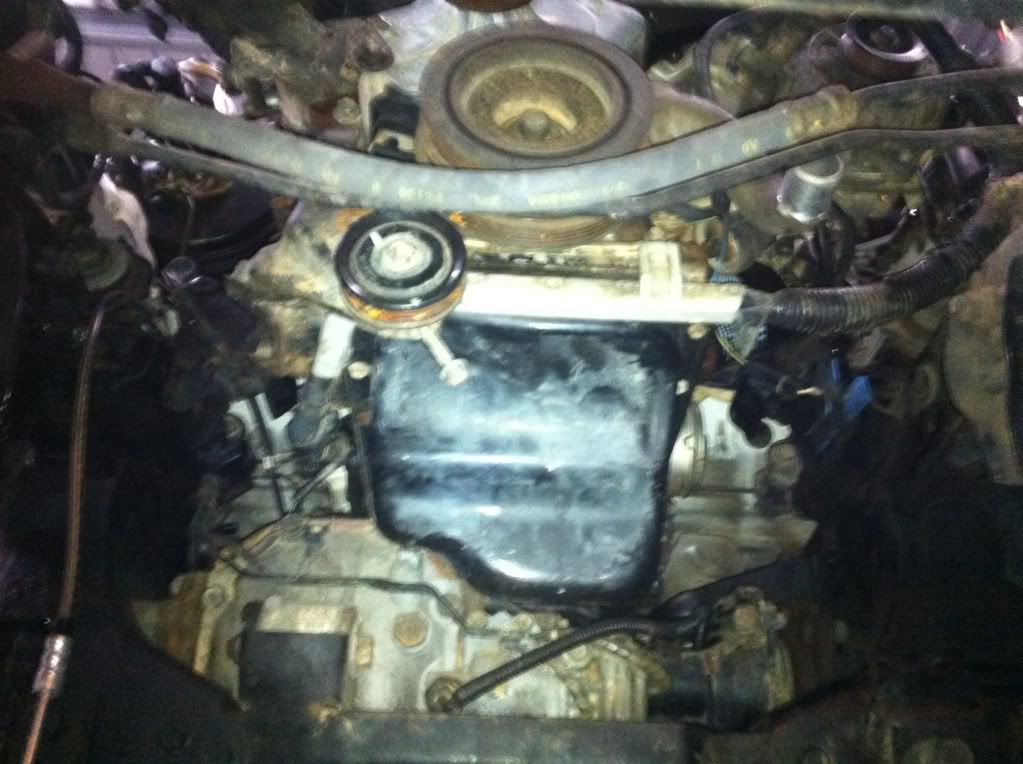 Ok so all that was left was to undo the bellhousing bolts and get it out.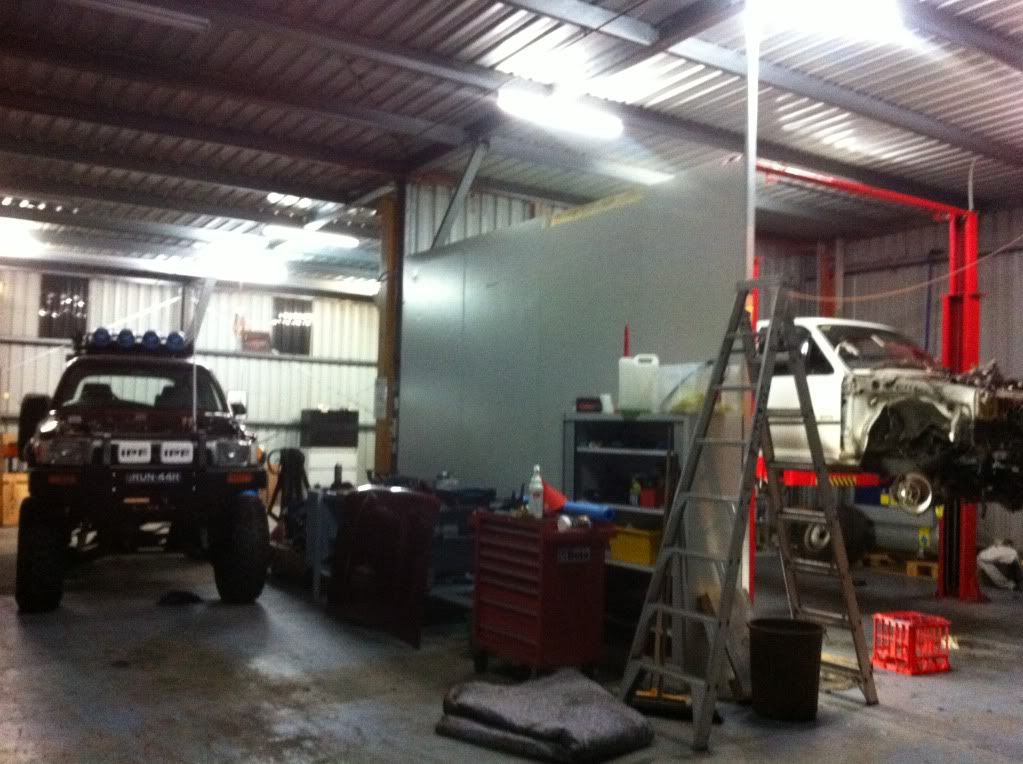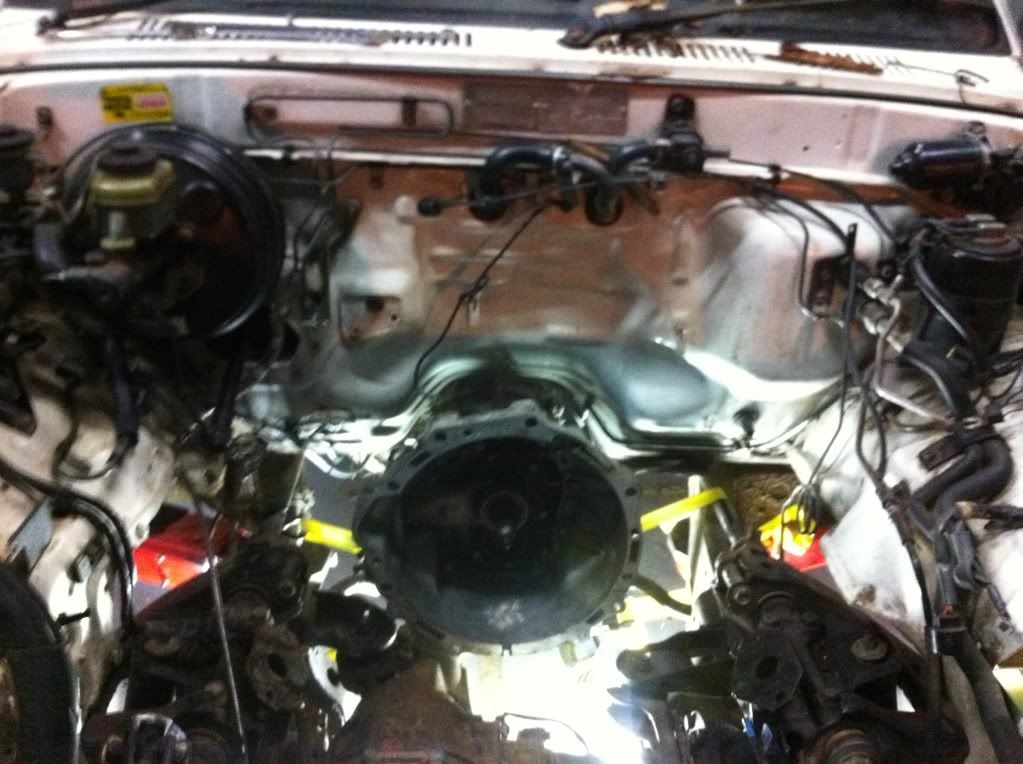 Ok so that was last night i pulled the 5vz out. I went back to the workshop this morning, even in my hungover state and sat the 5vz in my truck.
The engine mounts line up. i was very very happy. I had previously read that a 3vz will bolt straight up to a y series chassis, which i can confirm now is true.
IMPORTANT --------> i used the old 3vz engine mounts which bolted straight to the 5vz block.
so if you are doing this swap remember u need 3vz mounts
Any way that's as far i have gotten. Will be back on Tuesday to carry on with it. Would like to get it on the road by the end of week. Sorry bout the ˟˟˟˟ty photos was just using my phone, will take my camera on Tuesday.