Here is my 1990 Toyota Xtracab V6 4x4 5spd.
I have done all of my own work on this truck from dropping the custom conversion 3.4 V6 in and wiring it up, to fabbing my own
bumpers. The only thing I didnt fab on my truck is the rock sliders. The list of mods is my current setup, some of the pics are
older pics... Im sure I will forget some things, but here is what I can think of, there is really too much to list... The truck is
by no means done, and has a coilover 4-link SAS in the near future, as well as a TRD Supercharger with fuel mods, and more work on
the rack including a custom tailgate and swinging tire carrier.
Mods:
- Honda Civic Si Galaxy Gray Paintjob
- 2003 3.4L V6 (Came from a 2003 V6 Tundra)
- TRD E-locker retrofitted into stock rearend (Came from a 2001 TRD Tacoma)
- Custom Front Winch Bumper w/stinger
- Custom Rear bumper
- Custom bed rack w/canvas
- Yakima Roof Rack
- WRX seats
- Corolla-S Steering Wheel
- 3rd Gen 4runner Grill
- 3rd Gen 4runner Headlights
- Marlin HD clutch
- K&N FIPK
- Downey Headers
- Custom Exhaust
- Aero Turbine Muffler
- 4crawler Rock Sliders
- Progressive Custom Wheels (R.I.P. at the scrap yard)
- Procomp wheels (dunno what model)
- 31x10.50r15 BFG Mud Terrains (Removed for SAS)
- 36x13.50r16 Super Swamper IROKs
- Alpine Headunit
- Kicker Sub
- Kenwood and Alpine Amps
- Alpine Type-S Speakers
- Harman/Kardon Ipod Control
- Hella FF4000 Eurobeam Lamps
- PIAA 1400 Fogs
- LED Tail Lights
- Backup Blinder Lights
- TRD Decals
- 5% Tint all the way around
- Autodimming Mirror
- Optima Red Top
- 3rd Gen 4runner Hood Scoop (Functional)
- Ramsey REP6000 Winch
- Garmin GPSmap 60CSx GPS
- Total Chaos Idler Arm (Removed for SAS)
- SAS with 85 Yota axle
- Front and rear diff skids
- AllPro Springs front and rear
- HiSteer steering
- Bilstein 7100 14" Remote-Reservoir Shocks all around
- Steering stabilizer
- Steering box relocation
- Custom skid to protect radiator/fan
- Extended and clearanced front driveshaft
- Herculined interior floor
Pics:
When I bought it: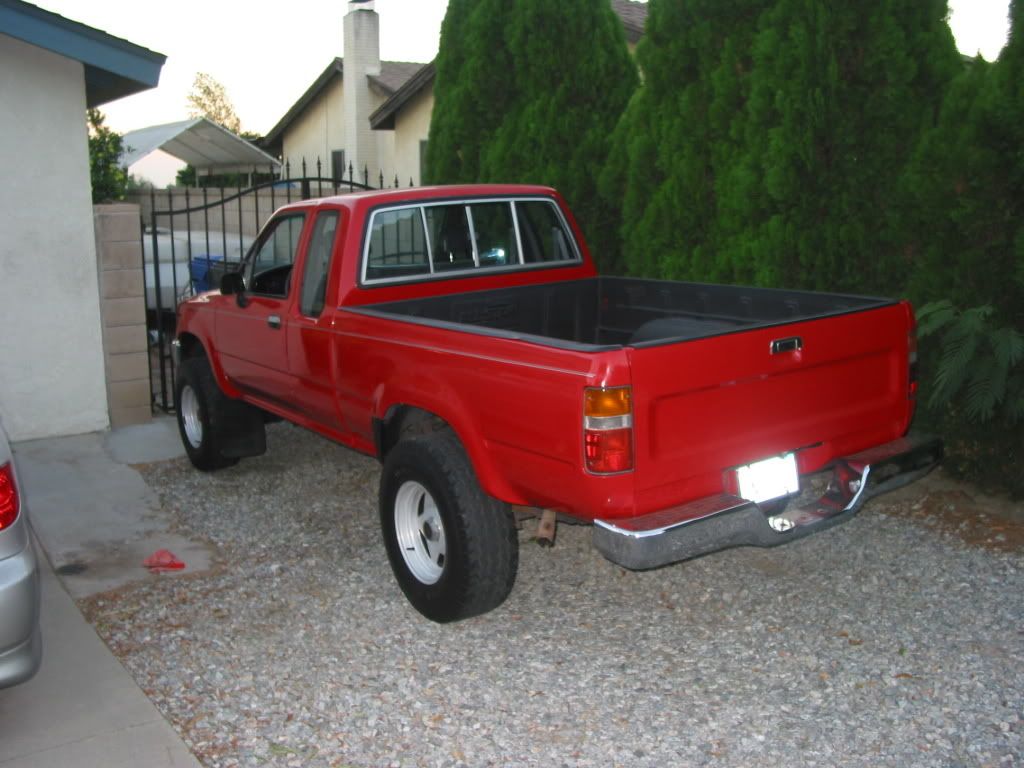 Motor Swap: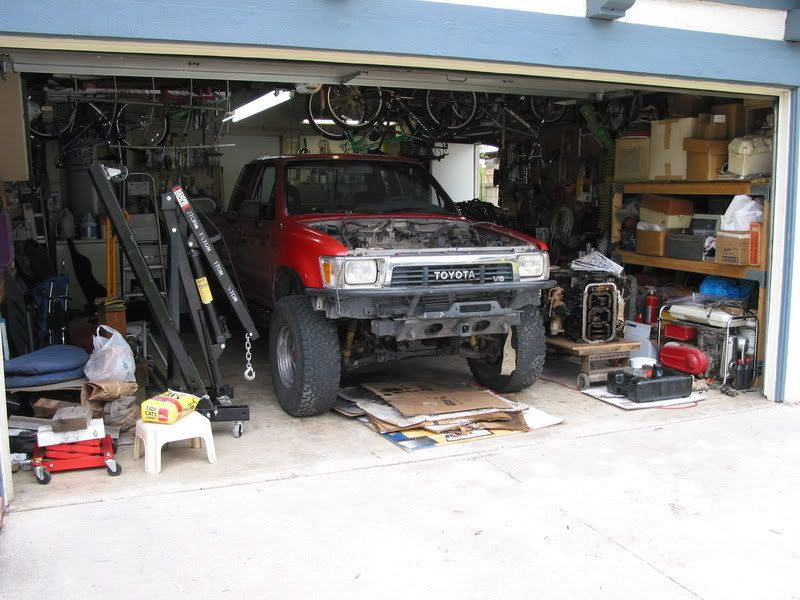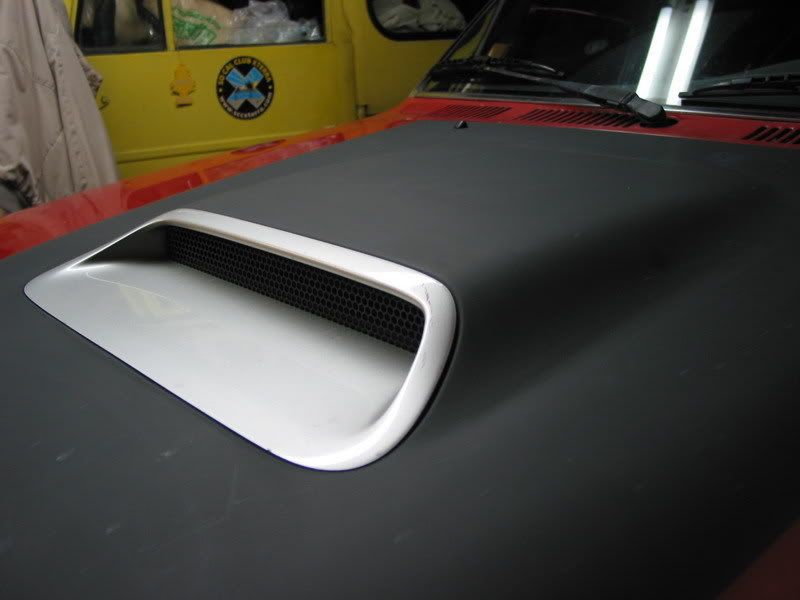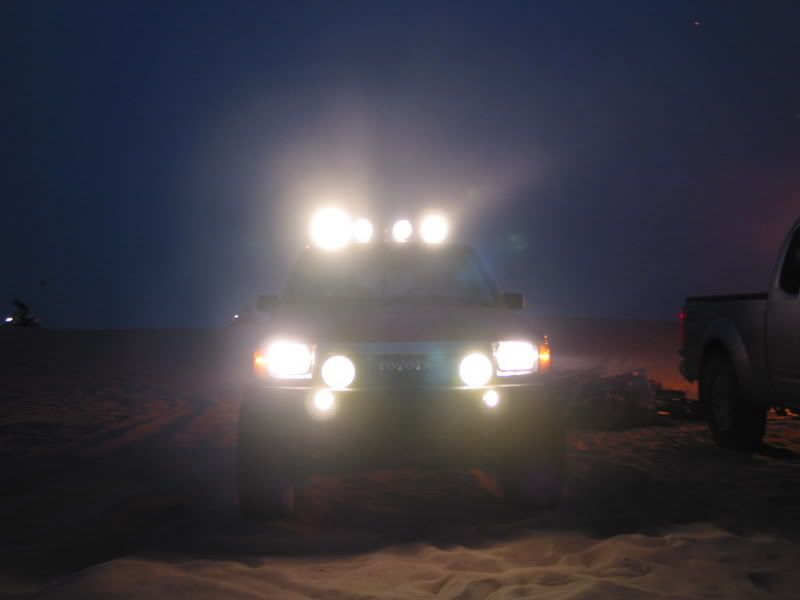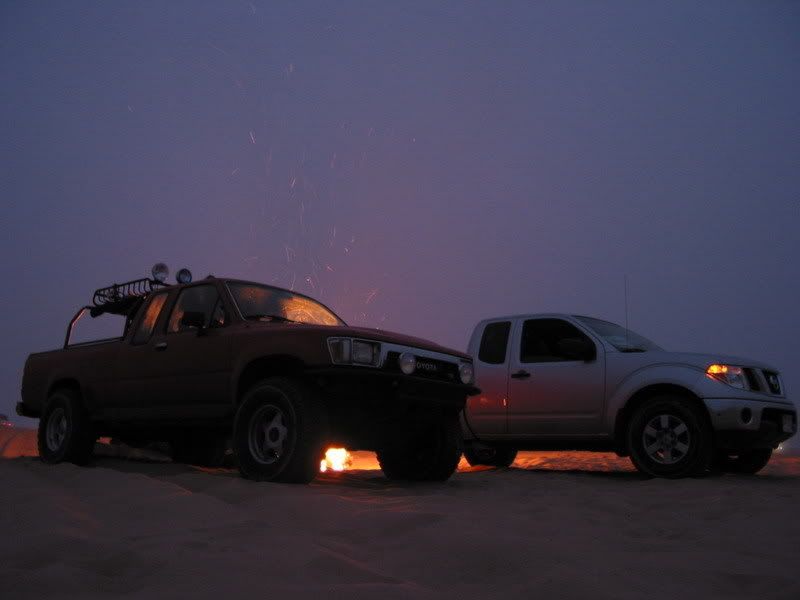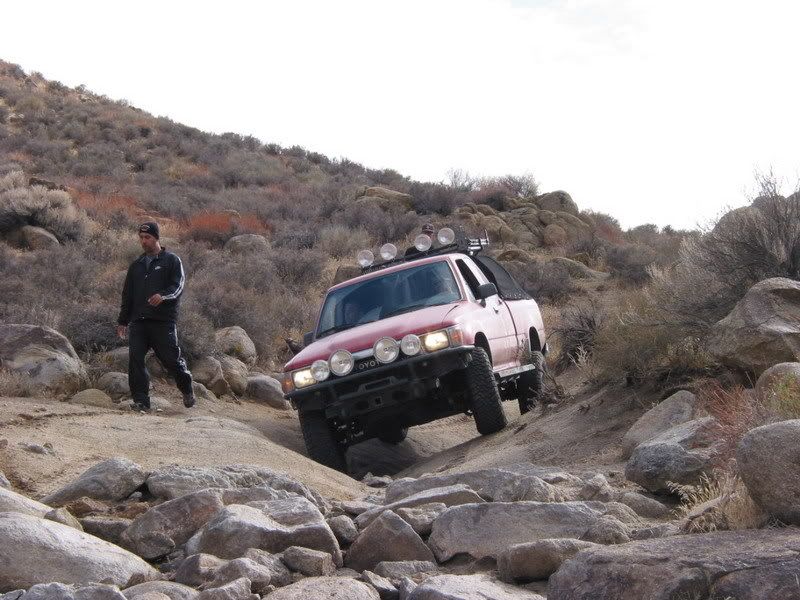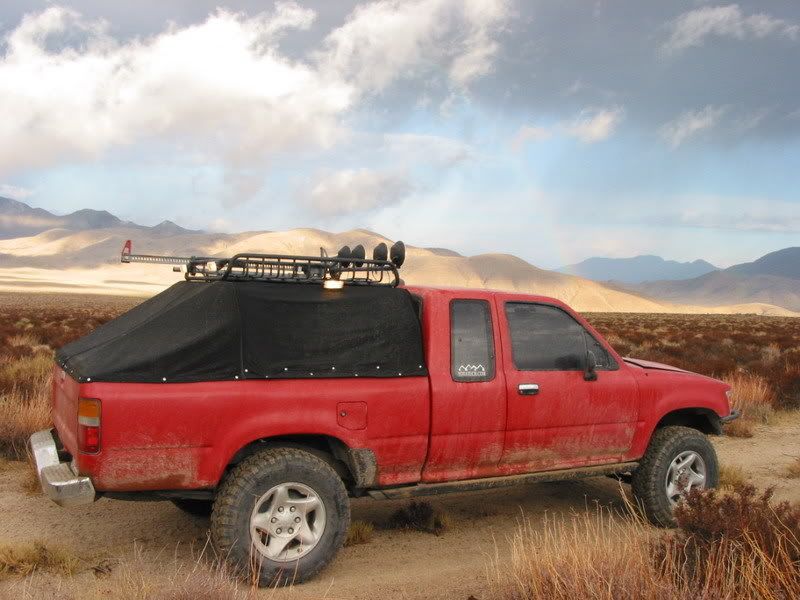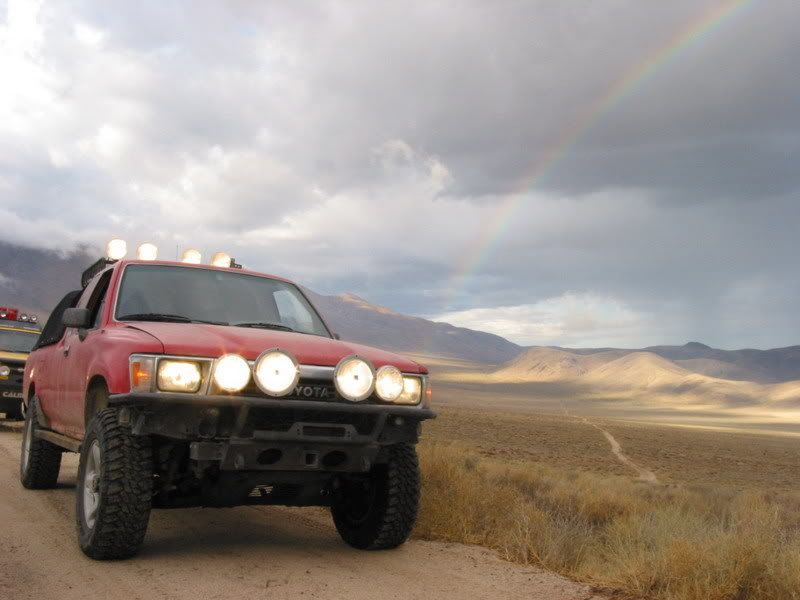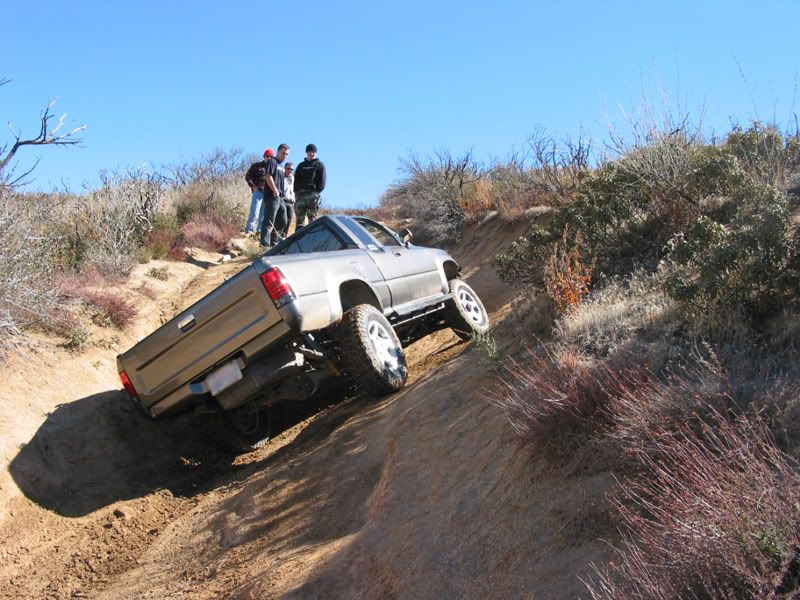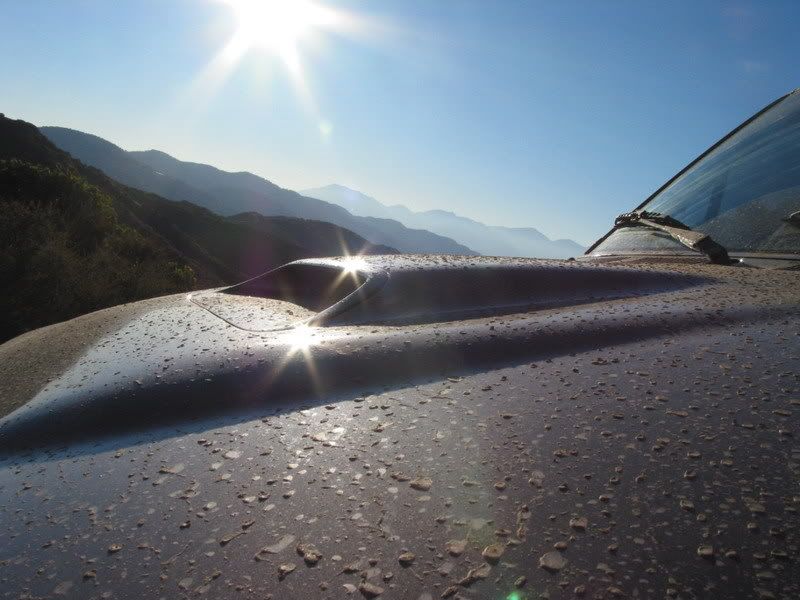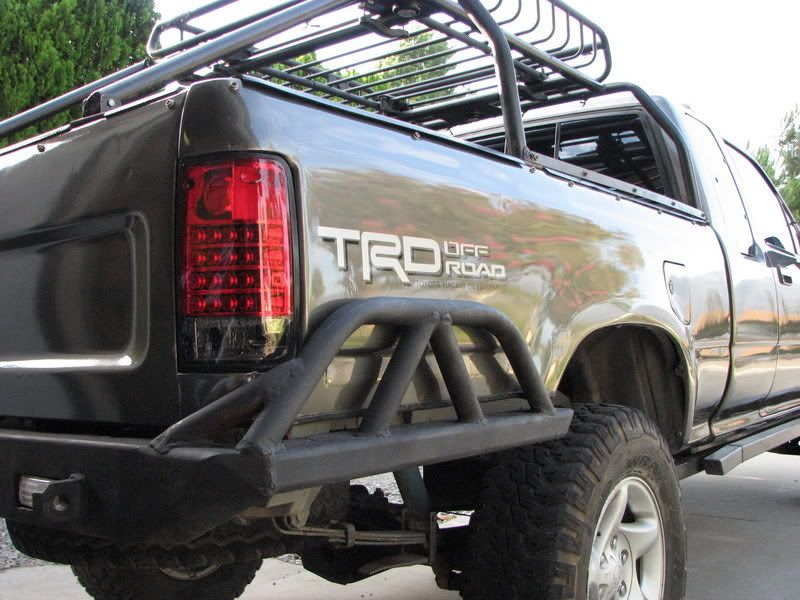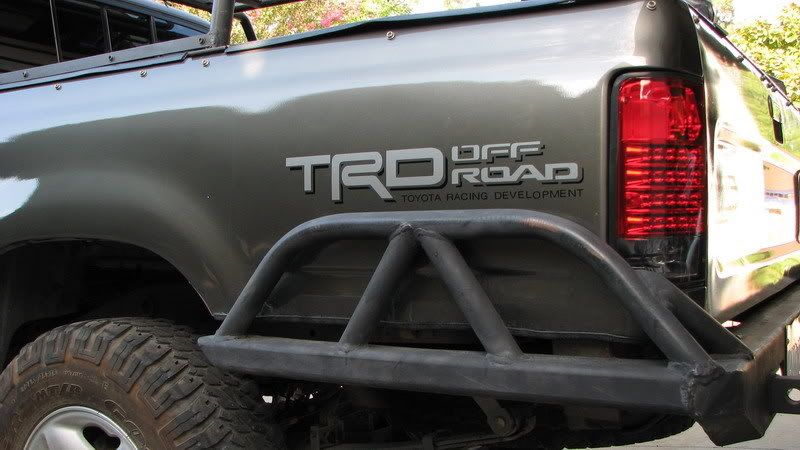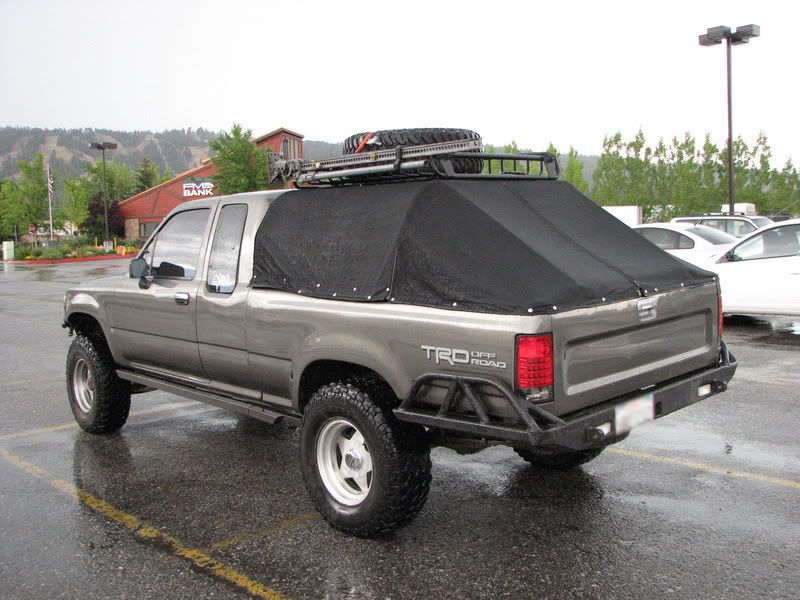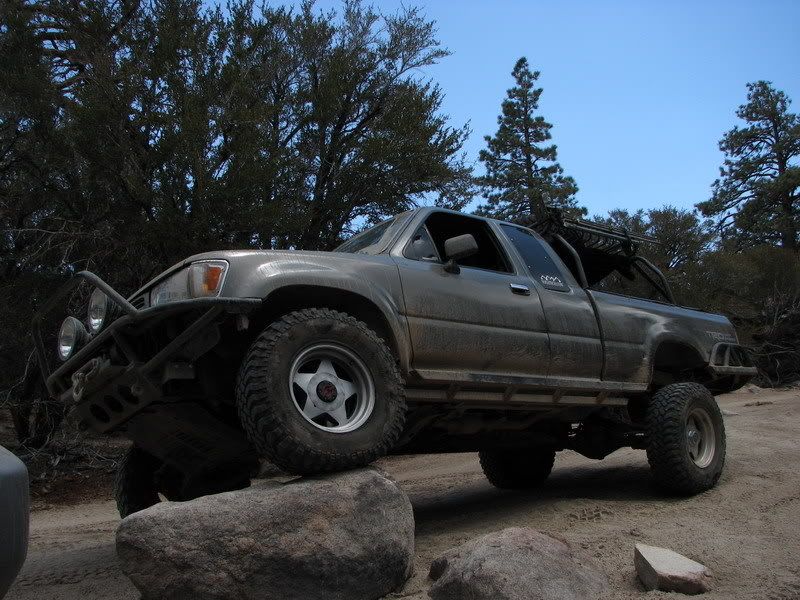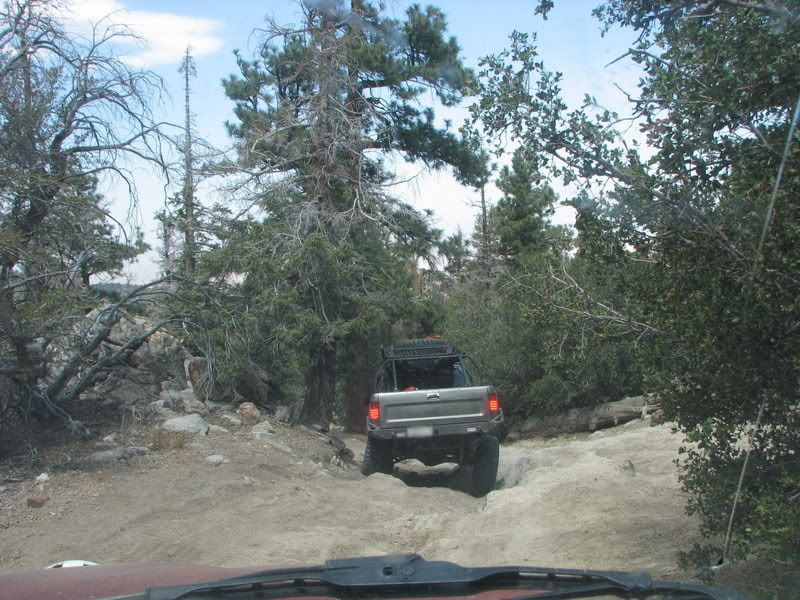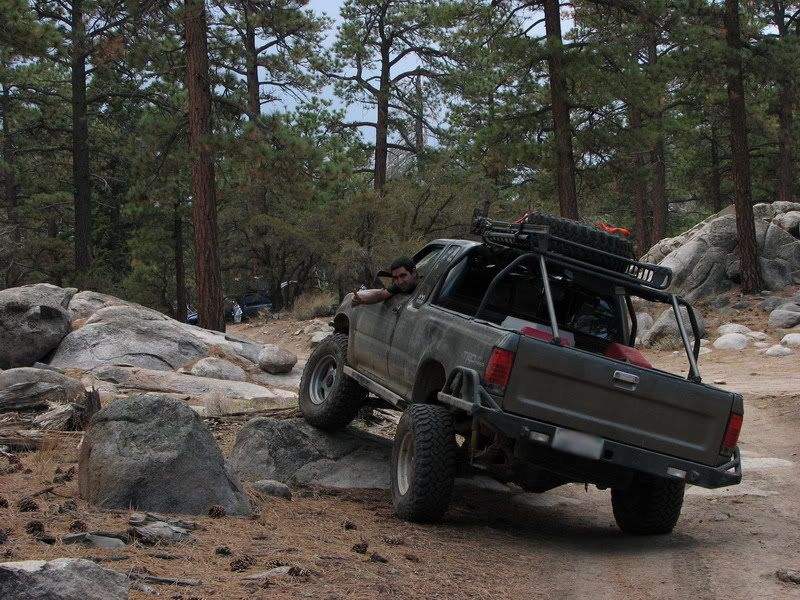 WRX Seats (only had the driver-side seat in for the pic, passenger side is an Integra LS seat):
SAS (January 2009):