ccpdread's 2007 FJ Cruiser Build-Up Thread
07-03-2008, 07:23 PM
Registered User
Join Date: Oct 2006
Location: Los Angeles
Posts: 6
Likes: 0
Received 0 Likes on 0 Posts
ccpdread's 2007 FJ Cruiser Build-Up Thread
---
So, I've been readin' this site pretty regularly for a while now and loving all the suggestions, tips, user rigs, etc.
I am very happy with how my rig has treated me and this weekend I'm planning on putting some more work into it, so I just wanted to spread the love and post a pictorial history of my FJ.
I discovered the FJ while searching for Land Cruiser FJs back in late '05 - I was about to be deployed to Africa and knew I'd want a new truck when I got home. I saw the FJ Cruiser and just flipped - so I spent the next 7 months hitting up dealers and researching - its the one thing I've wanted so much and yet still spent so much time and research on before I bought, which I'm quite happy with cuz I ended up with just what I wanted. I took delivery of a manual transmission Titanium Metallic model in October of '06.
The day I took delivery, October 2, 2006.
Pretty quickly I found some excuses to go off-roading. First trip was to ocotillo wells, east of San Diego. The truck was still totally stock.
[img][/img]
Next up was Cuesta Ridge in San Luis Obispo; again the truck was still completely stock.
Unfortunately, after getting off the ridge with no problems I rear ended someone that stopped in an intersection and decided it would be a good excuse to replace the stock bumper with the ARB Bull Bar bumper. I got it from Tom at
http://www.tlcfjcruiser.com/
in Van Nuys, they are great guys and gave me a killer price on it. I went back a month later and got the Warn M8000 winch and the IPF lights for the bumper from the same place because they took such good care of me.
And then a trip to Taos, New Mexico to visit mom and do a bit of muddin'
That spring I took the girlfriend way down the Baja peninsula to a hidden little beach community that some surfer friends told me about. It was a great trip, got a beautiful sun about half the time and some grey skies the other half. Got stuck in some pretty deep sand in the dunes at one point and had to winch myself out. Fortunately someone had suggested I pick up a small boat anchor for just that purpose - if you're stuck in the middle of the desert with no trees to anchor a winch to, what do you do? Drop an anchor deep in the sand and, voila!
Since that trip I haven't done a thing to the truck as far as performance and off-road-ability. I got the Dice Electronics I-Toyota-R iPod adapter from iCarKits.com hooked up to the FJs stereo...
...and recently the Parrot CK3100 Bluetooth Carkit - it pipes in through the stereo speakers, cuts off whatever sound might be playing and has voice recognition. Quite dope.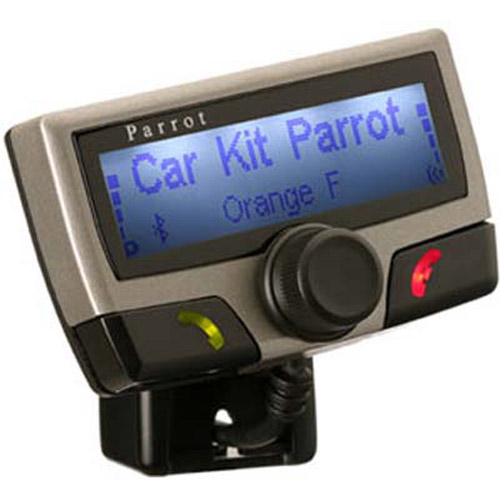 Recently, I've finally started getting to the really good stuff. As per Corey's thread, I picked up the
http://www.fourtreks.com/
mounts for the front bumper...
And today was the happiest FJ day I've had since I got it.
I got my suspension lift this morning. I talked to Terry at
http://www.allprooffroad.com/
and decided on the Fox Racing 2" barrel, 0"-3 1/2" adjustable lift Remote Reservoir Coil-Over Suspension.
...as you can see, I also picked up some differential armor and an E-Locker Actuator Guard. I can't install any of them until Saturday and it's going to be extremely difficult to not spend all day tomorrow drooling over it all. With the suspension lift I'll also be putting some 285 70/17 BFG All-Terrain T/A KOs on.
I'm a little giddy.
I'll repost when I've got it all installed, in the meanwhile, everyone have a great 4th of July!!!
---
Last edited by ccpdread; 07-03-2008 at

09:23 PM

.
07-03-2008, 09:20 PM
Registered User
Join Date: Oct 2006
Location: Los Angeles
Posts: 6
Likes: 0
Received 0 Likes on 0 Posts
Oh, by the way, I have a BIG favor to ask of all of you in the web-o-sphere. The guys that shipped me the Fox Suspension forgot to slip the spanner wrench to adjust it's height into the box. They are shipping me one, but it won't be here before I intend to install the suspension and tires on Saturday. If anyone on here lives in the LA area and has the spanner needed to adjust Fox Racing shocks (and i've been told it's pretty standard and most other coil-over suspension shocks use the same tool) and can lend it to me for the day, I would be infinitely thankful. I've called every off-road parts store I can think of in LA and no one stocks it.

Your help in this matter would be greatly appreciated!!!!
Thread
Thread Starter
Forum
Replies
Last Post
Misc Stuff (Vehicle Related)