Toyota Vehicle ID Manual
09-08-2012, 08:56 AM
Registered User
Toyota Vehicle ID Manual
---
Ran across this and I figured I would share. Some good info regarding Chassis/Frame code ID's. Hope it helps someone.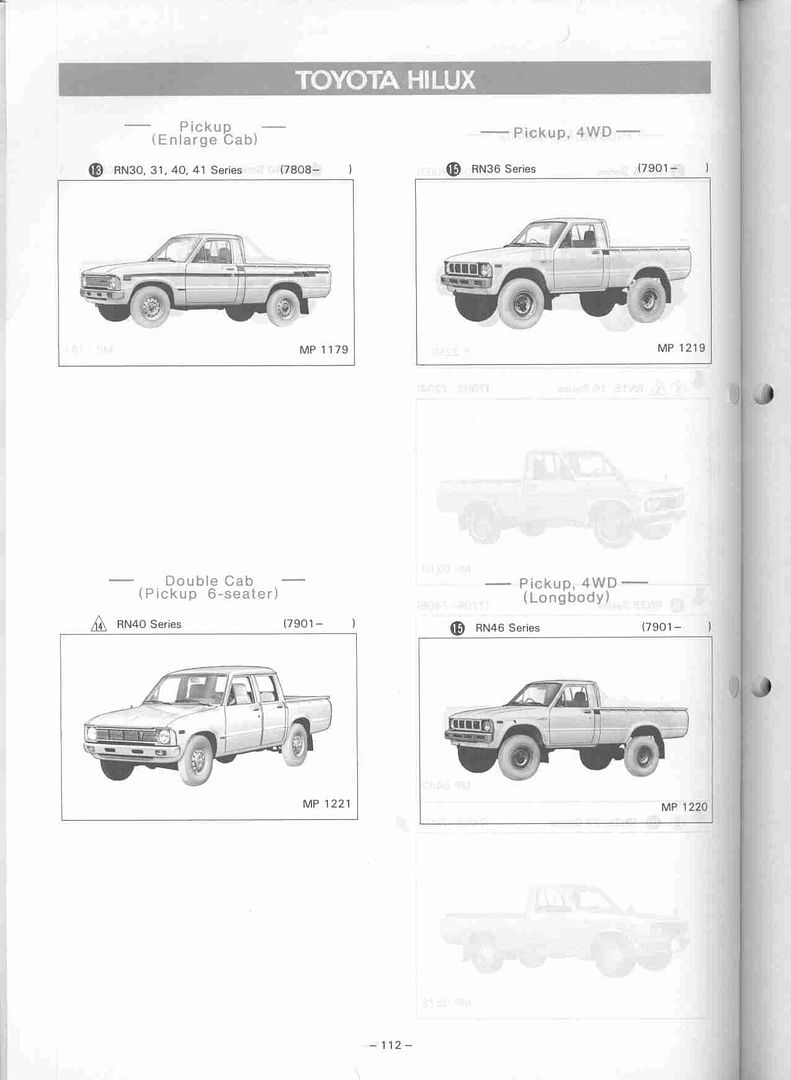 09-08-2012, 10:03 AM
Registered User
Join Date: Jan 2007
Posts: 6,106
Likes: 0
Thread expansion pack v1.0
---
---
Last edited by MudHippy; 10-01-2012 at

07:32 AM

. Reason: Correction of model translation years
09-08-2012, 10:10 AM
Registered User
I'm surprised of the somewhat lack of info (or it's realy hard to find) about the chassis codes and what exactly the RN LN etc etc means when it comes to long bed, short bed, x-cab etc etc. I know the R means 22r, the L I now believe means 20R etc etc, but figuring out LWD SWD 2wd, 4wd is somewhat up in the air.

The snippets of the manual I posted only covers 1st gen truck and some small info on the Stout and LC trucks.
Thread
Thread Starter
Forum
Replies
Last Post
95.5-2004 Tacomas & 96-2002 4Runners (Build-Up Section)
95.5-2004 Tacomas & 96-2002 4Runners
Off Road Trip Planning, Expeditions, Trips, & Events