Prince George, BC to Calgary, Alberta - Jan.2, 2007
01-03-2007, 07:32 AM
Registered User
Join Date: Jul 2005
Location: Halifax, NS
Posts: 1,245
Likes: 0
Received 0 Likes on 0 Posts
Prince George, BC to Calgary, Alberta - Jan.2, 2007
---
Quite the drive. On average I do this drive in about 8.5 to 9 hours, including grabbing a quick lunch and gasing up the 4runner in jasper. Well, due to some ass terrible conditions, it was more like 12 this time...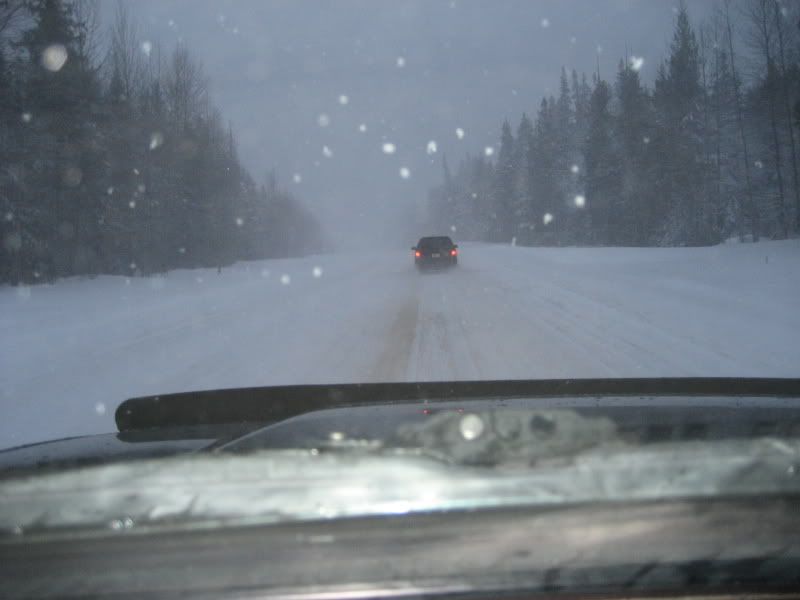 This was it in the nicer sections where I could actually afford to take a hand off the wheel or I'd hit the ditch. There was 4-5 inches of snow between the tire grooves in the worse parts.
This hombre wasn't so lucky as me. He ended up blocking traffic for a good half hour...
.. and then after I'd driven around one avalanche and pretty much over another, I ended up getting locked inside the avalanche zone for about 45 minutes till they set me free. Oh, and I have absolutely no idea where the dude with the boat is going either
And to prove to the naysayers who don't believe my 4runner exists, there she is in all her (dented) glory... Don't worry, no damage sustained on the trip. I made it safe and sound. Apparently the road is closed today. Seems like a good idea to me.
Thread
Thread Starter
Forum
Replies
Last Post
Misc Stuff (Vehicle Related)
Off Road Trip Planning, Expeditions, Trips, & Events