Took the fire extinguisher off of my Springtail Solutions rack/table from my rear door, and relocated it to the Springtail Mpac Siderack next to the Powertank.
With it in the other location, I had to take it out of its holder whenever I wanted to put the table down to do any cooking on the rear table.
Also picked up a Fiskars X15 chopping axe at 23.5" long.
I like the axe after watching videos and seeing reviews on it, as it has a wedge shape in the head which helps with splitting firewood.
All set now for campfire wood duties with the small Gerber Bear Grylls hatchet I picked up over the winter for kindling, and the Katanaboy folding saw for sawing up downed limbs/logs.
I had some Quick-Fist mounts from some Four Trek mounts I use to use on the stock roof rack when I had an axe and shovel mounted up there oh so long ago.
I did move the first aid kit to the far right, it was over to the left some before, but I had to move it so the axe would clear.
I was also able to keep the Molle bag on the rear door that holds the two new small backpacking type stoves I just got, a couple of fuel bottles, a small MSR cookpot, and plastic silverware.
The table folds down now with no problems with having to remove anything first like I did before with the fire extinguisher.
Links:
Fiskars X15 Chopping Axe, 23.5-Inch
GERBER Bear Grylls Survival Hatchet
Silky KatanaBoy Professional Series, 500mm XL Teeth
Pictures: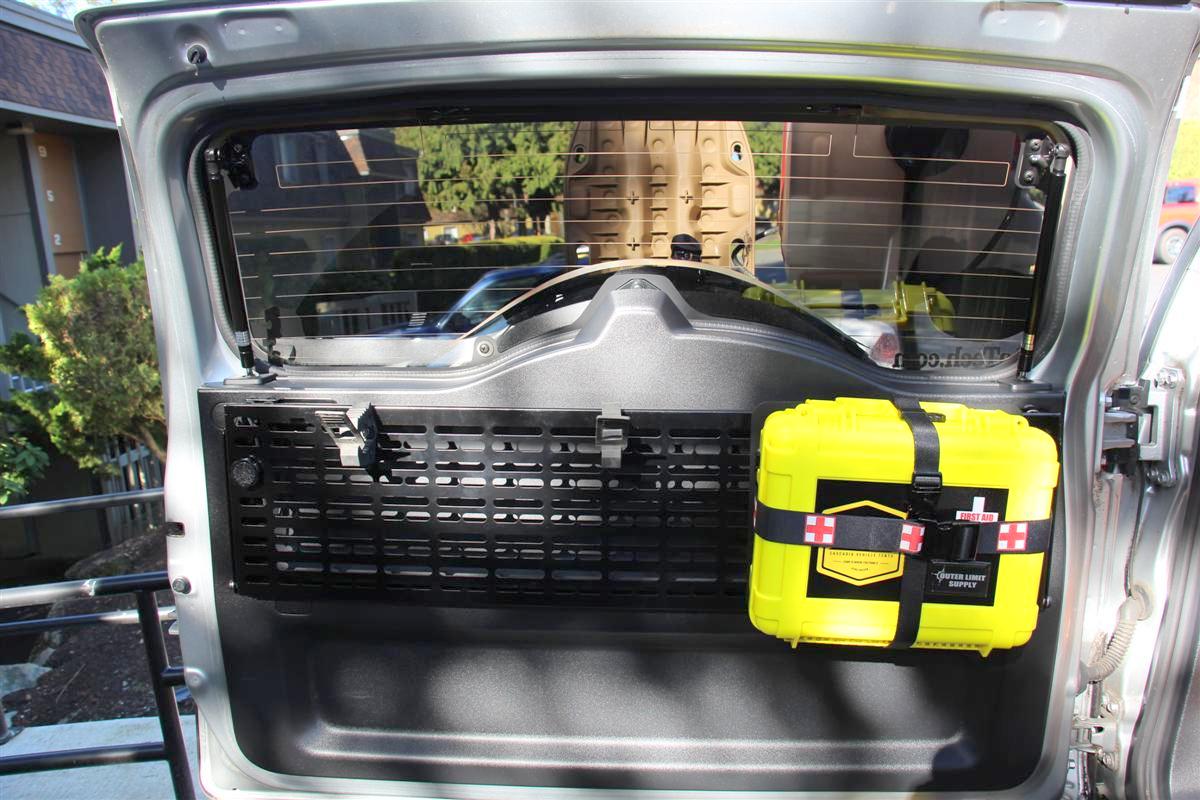 Quickfist mounts bolted to the rack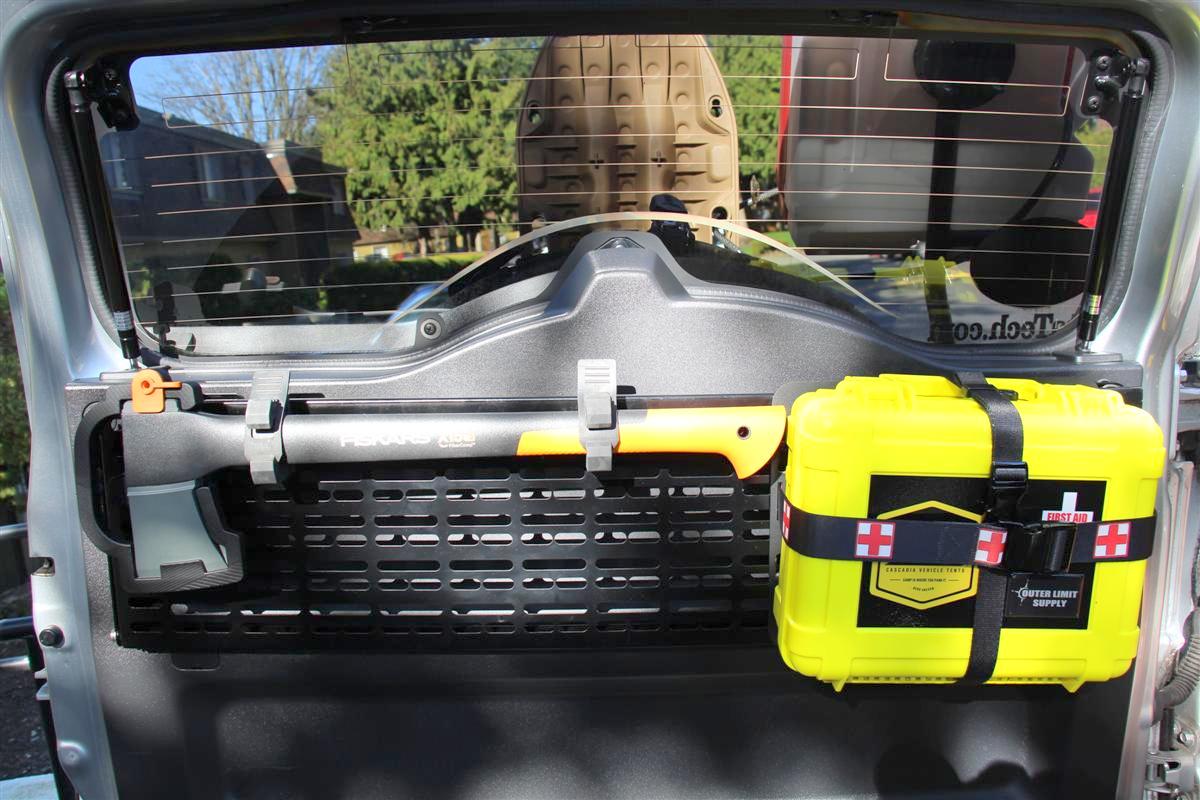 Fiskar axe all mounted up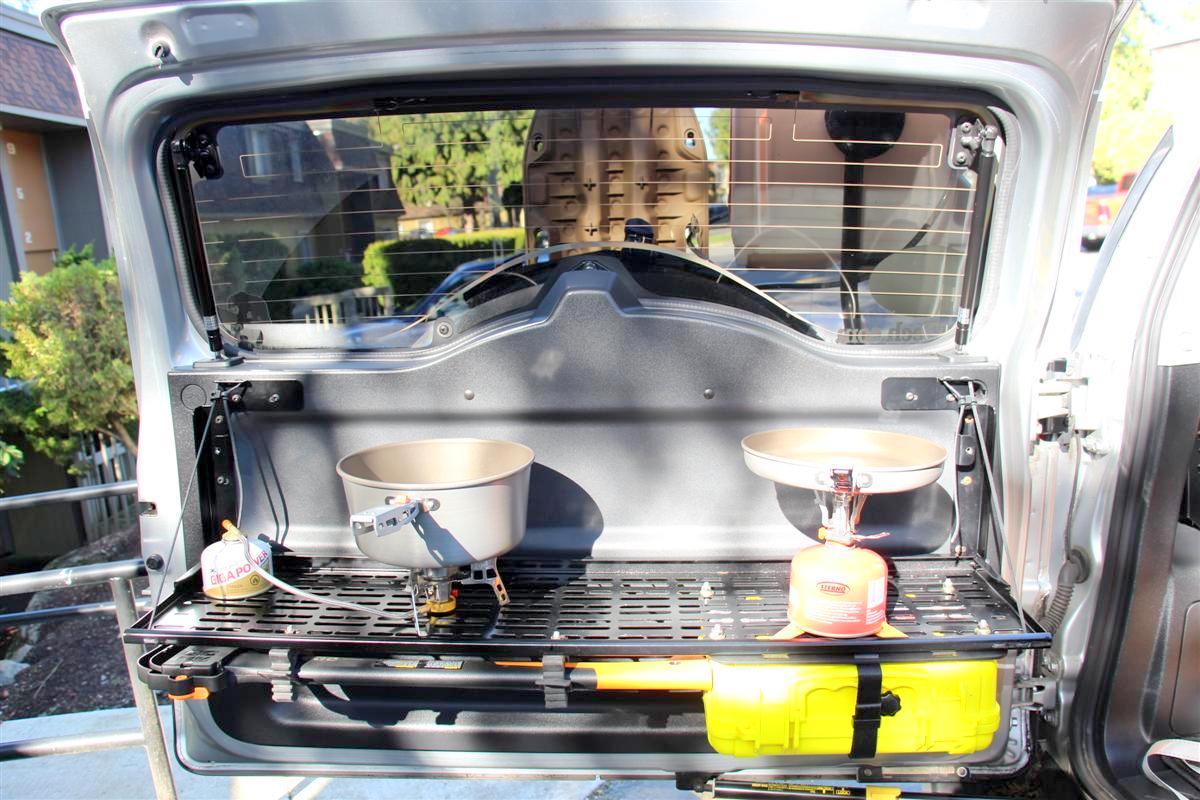 Table down with the two stoves, and a few pots on them I picked up over the winter
I often use those inside my home as they are non stick, and very light weight.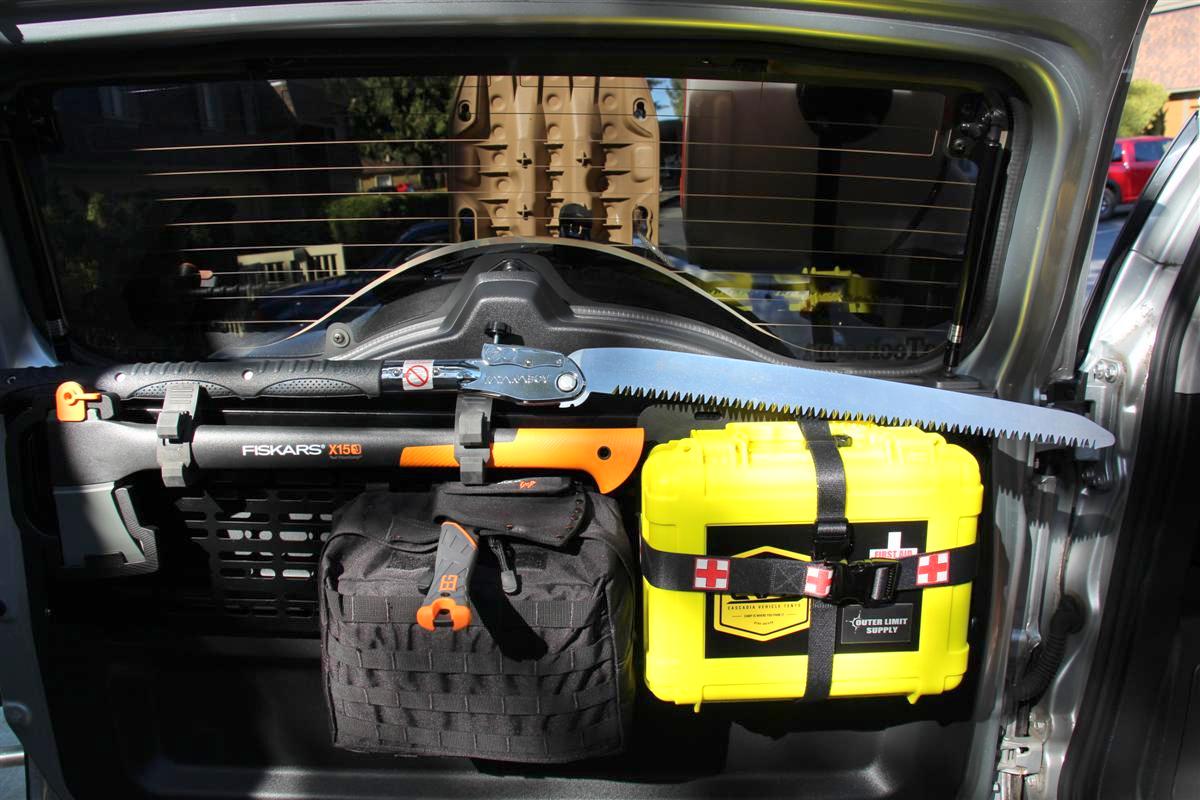 Shot with the Gerber hatchet and Katanaboy 500 saw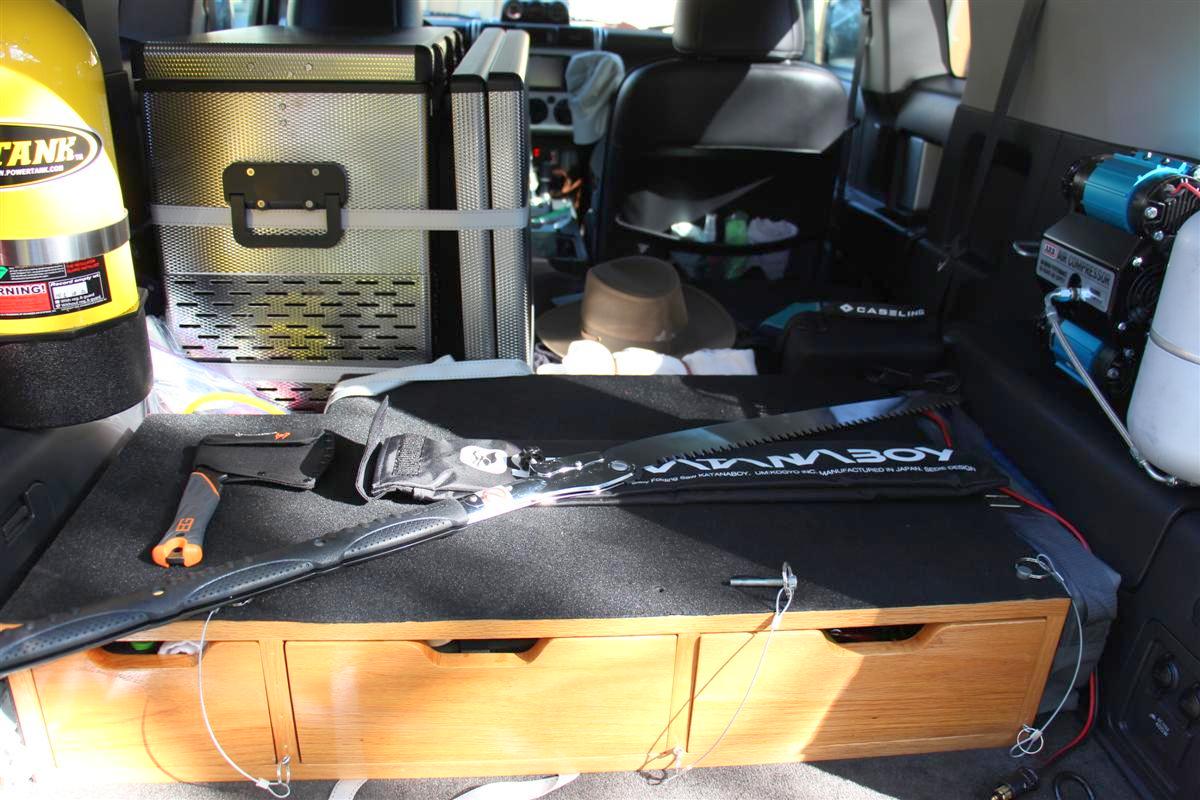 Another shot of the hatchet and Katanaboy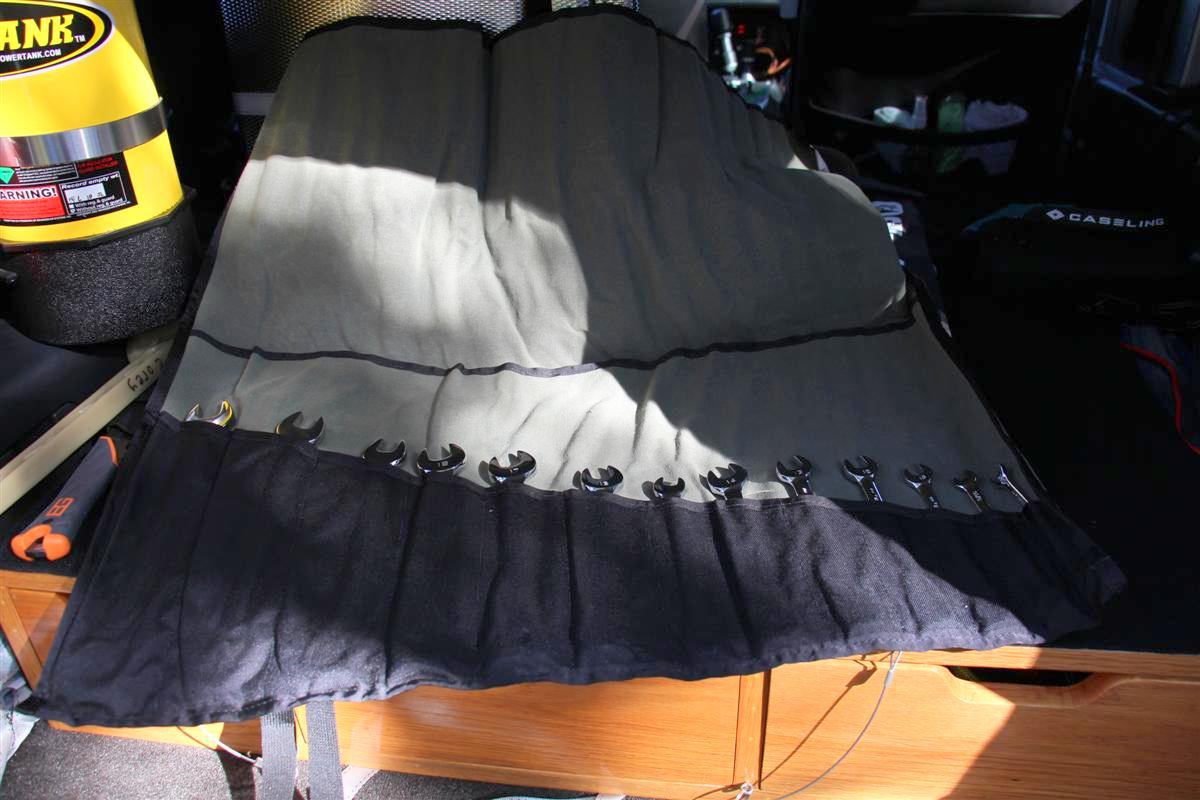 The Adventure Tool Company Toolroll sure came in handy today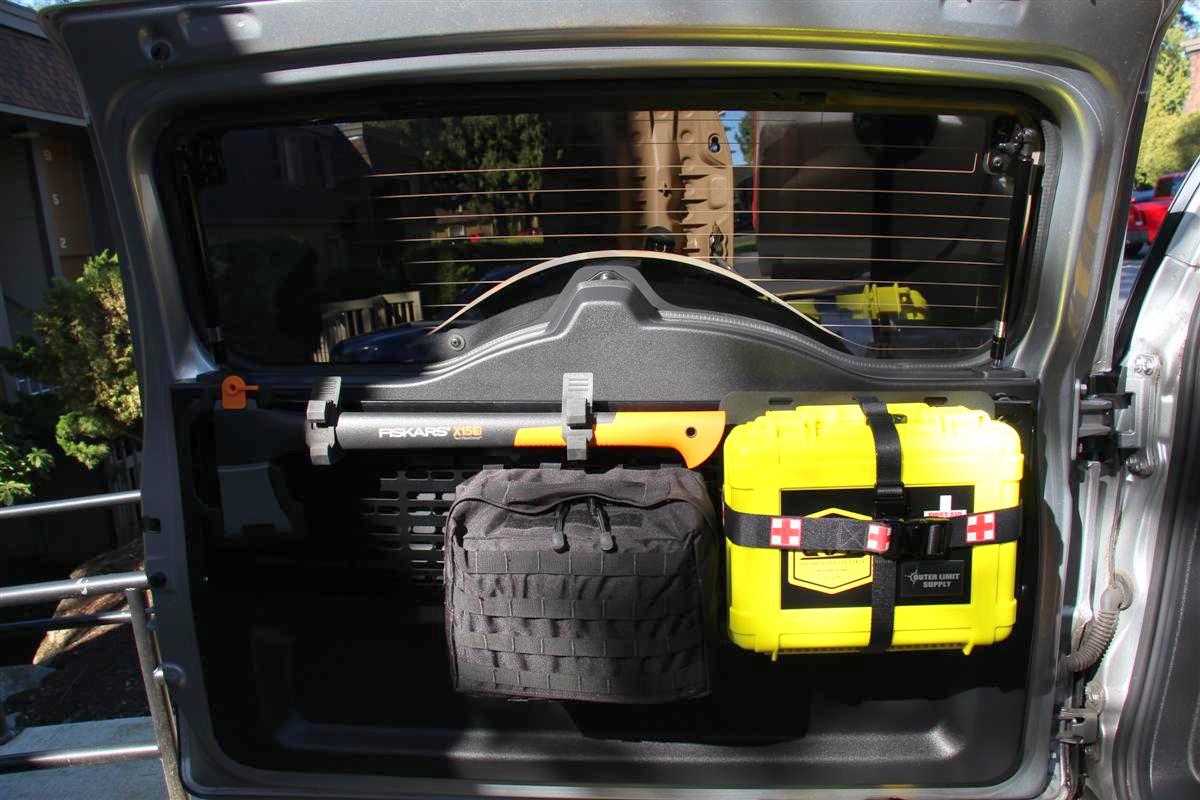 With the Molle bag back in place again on the rack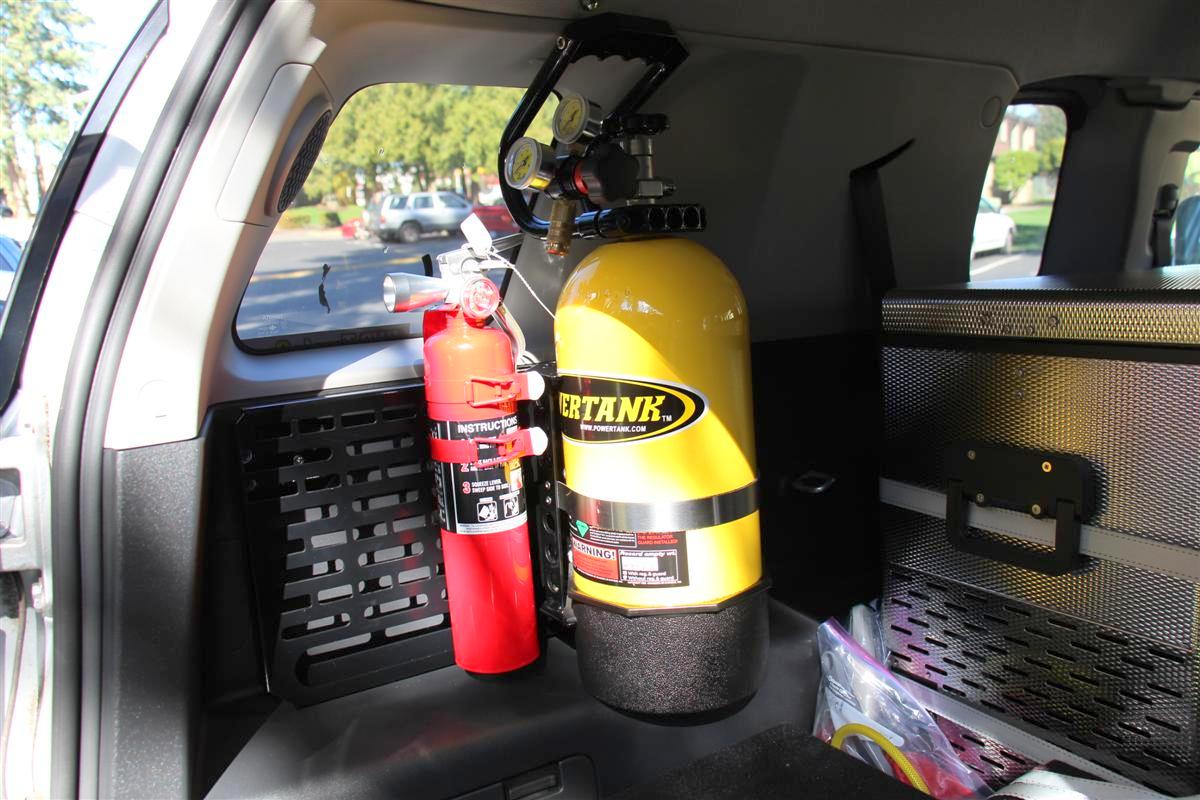 Fire extinguisher in its new home, only the 4th time it has been relocated, and hopefully the last